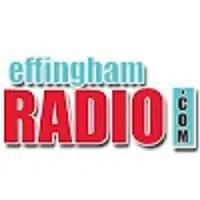 EFFINGHAM, IL-(Effingham Radio)- The Effingham Board of Education met on November 19th for a Board of Education meeting.
During the meeting, the Board went into Closed Session.
After closed session, the Board approved an employee list.
The employee list included the following:
Employment
Kendra Bierman as a Paraprofessional
Retirement
Rebecca Mcintire as a Teacher, effective December 31, 2018
Leave of Absence
The Board then announced Student Teachers for the 2nd Semester.
Leah Schrock will be student teaching with 4th Grade-Kelly Anderson at Central School
Lynae Jansen will be student teaching with Kindergarten and 1st Grade-Angie Moeller/Abra Woomer at ELC/South Side
Gabriella Durbin will be student teaching with Social Studies-Jim Hammer/Sarah Wyckoff at EHS
The following fundraisers will also be held:
Mustang Outreach will be selling cookie grams to be delivered to students from December 10-21. The funds raised will support local cancer patients with Fear Nothing.
EJHS Family and Consumer Science will be selling Friendship Match with Students to support the FACS Program from January 7-February 15th.
EHS Drama Club will be hosting a Disney Princess Christmas Party and Play on December 8th to enrich the young audience members and sustain the theatre program.
EJHS Student Council will be selling 8th grade shirts from November 14-30th to raise funds for club expenses.
The Effingham Board of Education met in the Effingham Board of Education Office located on South Banker Street.