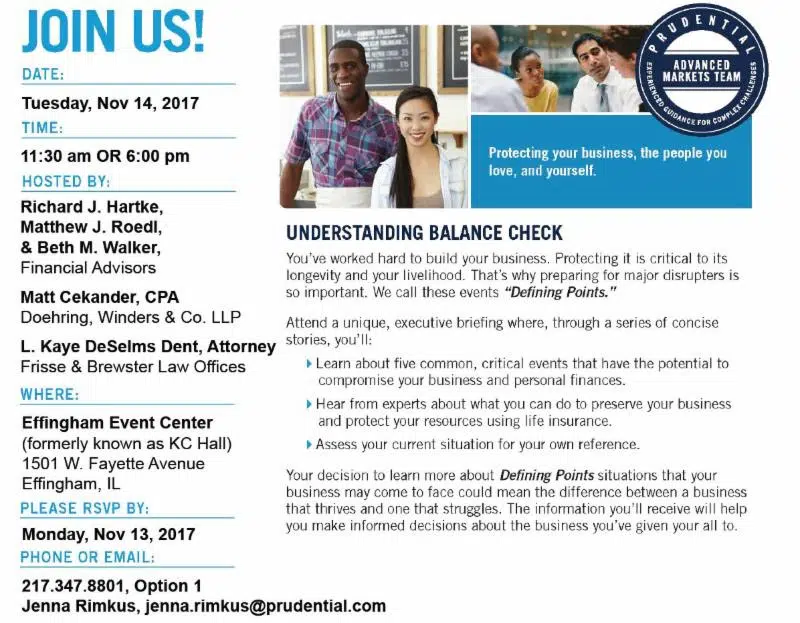 Effingham, Il –  The seminars will be held on Tuesday November 14, at 11:30 a.m. and 6:00 p.m.
It is a free event, and open to the public, however reservations are limited.
During this seminar attendees will have the opportunity to learn about handling personal finances, hear from experts about preserving and protecting businesses with life insurance.
Anyone interested in attending the seminars must RSVP by Monday, November 13.
For more information please email Jenna Rimkus at jenna.rimkus@prudential.com