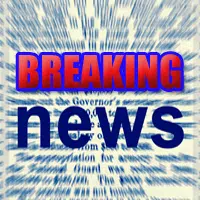 After 37 years a suspect has been arrested in connection with the 1980 Air Tight Bridge murder in Rural Coles County. Thomas A. Small was arrested by Bradley Police on Thursday in connection with the murder of Diane Small, his wife, in 1980. In the original case, a body was located at Air Tight Bridge in rural Coles County, but wasn't identified until 1992 through DNA Testing.
The Kankakee Daily Journal reported on Friday that a source close to the case said that Thomas Small, now 70 year old, confessed to the killing. While Kankakee County State's Attorney Jim Rowe couldn't comment on the issue, he did say that new evidence came to light linking Small to the case which led to his arrest on Thursday. Although, he wouldn't comment on the nature of the evidence. Rowe said that although The case was cold, the Coles County Sheriff's Department and the Bradley Police Department never really stopped working on it.
Formal charges are pending, but Rowe said that a charge of First Degree Murder is likely. Small is currently in custody and the State's Attorney's Office will request no bond for the case. Rowe confirmed that this is standard procedure for murder cases. Charges could also be brought by the Coles County State's Attorney's Office.