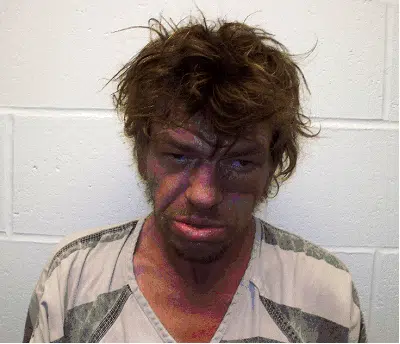 Bond has been set at $10-million dollars in Richland County Court in Olney for a 53-year-old Olney man charged with the Wednesday night death of 8-year-old Sabrina Stauffenberg.
Charges filed against Glenn Ramey also give a few more details on how the young girl died. The first degree murder charge states that on or about November 23rd Ramey knowingly, without justification and with the intent to kill Stauffenberg, suffocated her, causing her death.
The Class X charge of Predatory Criminal Sexual Assault of a Child claims on the same day that he sexually assaulted the child and in so doing caused great bodily harm that was life threatening. The Predatory Criminal Sexual Assault charge is a Class X felony that requires upon conviction the defendant to be sentenced to a term of imprisonment of not less than six years and not more than 60 years.
The charges say both incidents occurred in the 200 block of West South Avenue in Olney.
Ramey was arrested early Sunday morning following an investigation headed by the Southern Illinois Child Death Task Force that includes representatives of various police departments including the Effingham County Sheriff's Department.
Story courtesy of Todd Stapleton of Vandalia Radio.