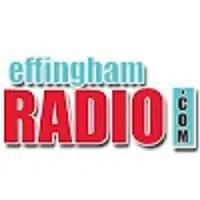 TAYLORVILLE, IL-(Effingham Radio)- Saturday evening, December 1, 2018, at 6:02pm, M.A.B.A.S 54 was contacted by Taylorville Fire Department for resources and equipment from our division after a tornado devastated parts of their community.
M.A.B.A.S 54 leaders contacted the fire departments in our division per Taylorville request.
After making sure M.A.B.A.S 54 would have sufficient equipment and personnel to send to Taylorville, while also ensuring local departments were not depleted of man power or equipment, M.A.B.A.S 54 units responded to assist in the Taylorville area.
Equipment and personnel left their departments at 6:34pm.
Equipment Taylorville Fire Department received from M.A.B.A.S 54:
Effingham- engine, EMA vehicle, Assistant Chief
Shumway- engine, Battalion Chief
Teutopolis- squad
Altamont- engine
Watson- brush truck, light tower
Beecher City- brush truck, atv
Stewardson/Strasburg- engine, Chief
Abbott Ambulance- ambulance
Total personnel received from M.A.B.A.S 54: 31
Crews arrived at Taylorville Fire Station at 7:40 with command chiefs meeting task force leaders.
They were assigned to a task force zone, total of six zones were implemented.
Each task force was equipped with 2 engines, 1 chief, 1 ambulance, 1 police officer
They conducted searches of homes and businesses throughout the zoned areas, maintained gas shut offs, marking down power lines and transformers, and marked buildings that were damaged and not structurally sound to be occupied.
Ambulance personnel maintained Oxygen for residents that were low on machines due to power.
They completed their areas and reported to Taylorville Fire Station with the debriefing and were released at 12:20am.