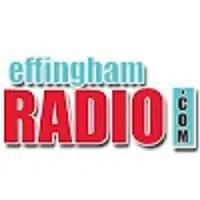 EFFINGHAM, IL-(Effingham Radio)- The Effingham City Council is set to meet on Tuesday at 6:00pm.
After voting on the Omnibus Vote Agenda, the Council will consider and take possible action on four items of business.
The action items are as follows:
Consider an ordinance that adopts a revised personnel policy manual, amending specific leave policies to modify the language of days to hours.
Consider a resolution authorizing the issuance of a Class P-1 Liquor License to Sporty's Beverage Connection with an effective date of January 31, 2019.
Consider a resolution accepting the lowest responsive proposals for the 2018 Street Maintenance Aggregate Stockpiling.
Consider a resolution authorizing the City to enter into a contract for professional consulting services with TLC, LLC.
The Council will then discuss three items of business.
They are as follows:
Bid letting for Outer Belt West North
Discussion of public nuisances for maintenance of an unsightly yard or any accumulation of rubbish, garbage, refuse, trash, junk, or other abandoned materials.
Discussion of recreational vehicles and trailers.
Tourism Director Thoele will discuss with the Council the Holiday Lights and Festive Sights: Holiday Lighting Competition and the Wonderland in Lights.
The Effingham City Council meets in the City Council Chambers of City Hall on East Jefferson Avenue.