Benjamin Yount, Metro Networks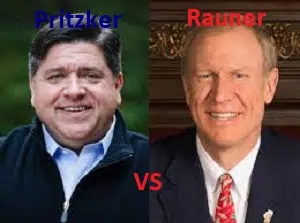 Springfield, IL -(Effingham Radio)- Most voters know that both of the men who are running for Illinois governor are rich.
Now we know how rich.
Governor Bruce Rauner and Democrat J.B. Pritzker yesterday released parts of their tax returns.
Both men made over 50 million-dollars last year.
Rauner reported 54 million-dollars worth of income to the IRS, while Pritzker reported 55 million.