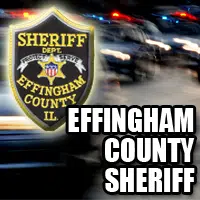 WATSON, IL-(Effingham Radio)- A Mason teenager was injured in an accident that occurred in Watson on Sunday.
According to a report from the Effingham County Sheriff's Department, the accident occurred on Route 37, approximately 100 feet east of North VanBuran Street, at 12:50am.
The report states that a vehicle driven by 16 year old, Marissa W Lonngren, of Mason was traveling westbound on Route 37, when she lost control of the vehicle.
The vehicle ran off the roadway and struck the ditch on the south side of the roadway.
Lonngren sustained injuries and was taken to HSHS St Anthony's Memorial Hospital.
She was cited for failure to reduce speed to avoid an accident.