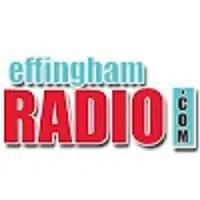 EFFINGHAM, IL-(Effingham Radio)- Effingham County Manufacturing Day is planned for Thursday, October 4, bringing area high school students together for tours of local manufacturing plants to learn about manufacturing careers available in Effingham County.  
Students learn how technology, automation, robotics and other state-of-the-art equipment are used to produce a wide variety of products that are shipped around the world.
Eleven local manufacturers will be hosting student tours this year.  
Participating manufacturers are Versatech, LLC; Stevens Industries; Siemer Milling Company; Quad Graphics, John Boos &Co.; Three Z Printing; Nova Solutions, Inc.; Mechanovent Corp./The New York Blower Company; Waupaca Foundry, Kingery Printing and Mette's Cabinet Corner.
Students and chaperones gather at the Effingham Event Center, then are able to visit two manufacturers before returning to the Event Center for lunch and activities.   
The afternoon will be spent learning about connecting future education plans to career goals through interaction with Lake Land College staff.
"This is our 6th Manufacturing Day event and over the years we have exposed over 1,500 students to today's manufacturing environment.  The future of our community depends on the education and vocational opportunities that align with our manufacturers' skilled labor needs", said Chamber President & CEO Norma Lansing.  "By exposing our youth to the potential for satisfying careers right here in Effingham County, we are building the workforce of tomorrow."
Nearly 300 students, teachers, and counselors from 15 area schools will be participating in the event along with volunteers from the business community and Lake Land College.  
Participating Schools are Altamont High School, Aspire Alternative School, Beecher City High School, Brownstown High School, Cumberland High School, Dieterich High School, Effingham High School, New Approach Alternative School, North Clay High School, Pathways Alternative School, Saint Anthony High School, St. Elmo High School, Stewardson-Strasburg High School, Teutopolis High School, and TLC Alternative School.
Effingham County Manufacturing Day is sponsored by The Effingham County Chamber of Commerce, The City of Effingham, The County of Effingham, The Effingham Regional Growth Alliance, Lake Land College, and the participating manufacturers.
The community is invited to take part in any or all of the activities for the day.  
The cost of the lunch is $15, and reservations can be made with the Chamber Office, 903 North Keller Drive, or by calling 217-342-4147.  
For more information about Effingham County Manufacturing Day, visit www.effinghamcountychamber.com.  
Information about the national observance of Manufacturing Day can be found at www.mfgday.com.