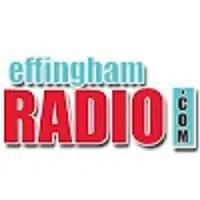 TEUTOPOLIS, IL-(Effingham Radio)- A public meeting will be held next week in regards to the proposed Teutopolis High School building project.
The meeting will take place on Monday, September 17th at 6:30pm at the Siemer Building at the intersection of Green and Main Streets.
According to a press release regarding the meeting, "This meeting will cover the effect on property tax bills, the fact no referendum is planned by the school district, plus new construction during a time of decreased enrollment and changes in technology. The use and condition of the 1929 section of THS will be discussed, as well.".
This meeting comes a week before a regularly scheduled Teutopolis Board of Education meeting, in which the THS building project might be discussed.
The Teutopolis Board of Education have been discussing a project in which the 1929 section of the school be demolished and new classrooms be built.
The meeting on Monday is not affiliated with the Teutopolis Board of Education.
The meeting is open to the public.
Attendees can park at the Siemer Milling Office on the east side of Green Street, and enter the building in the middle of the east wall.