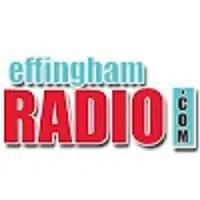 FUNKHOUSER, IL-(Effingham Radio)- The Effingham County Humane Society is hosting a Giant Garage Sale, which will be held on Friday, Sept 28 to Sunday, Sept 30 at their facility, 12073 N. 1000th Rd.
The shelter is located at the old Funkhouser School, which is 4 miles west of Effingham.
The Giant Garage Sale will be held from 12 noon to 6 p.m. on Friday, Sept 28, 9 a.m. to 4 p.m. on Saturday Sept 29 (with a half-price sale starting at 12 noon), and a bag sale ($4/bag) from 12pm to 3 pm on Sunday, Sept 30.
There will be no early sales.
If you have any questions, please contact the Effingham County Humane Society.
We are accepting donations until Tues, Sept 25.
All funds raised at this sale will be used for the care and upkeep of the pets that are waiting their forever homes at the Effingham County Humane Society.
All donations are tax deductible to the extent provided by law as ECHS is a 501(3) not-for-profit organization.