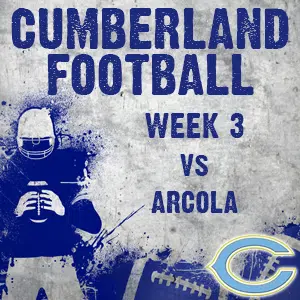 Cumberland couldn't stop the run and it ended up costing the Pirates their first game of the season 54-35.
It was 34-27 after the first half which included 40 combined points in the second quarter. Cumberland however couldn't stop the Arcola rushing attack, as Arcola rushed for 408 yards on the ground, including 236 yards and 4 touchdowns by Austin Hopkins.
Cumberland had 390 total yard including 210 thru the air and 180 on the ground. Gabe Hatfill was 20 for 38 for 210 yards which one touchdown and one interception. Wyatt Brant continued to impress with 86 yards on the ground and 2 touchdowns.
Cumberland is now 2-1 on the season and will head to Tri-County to take on 3-0 Tri-County.