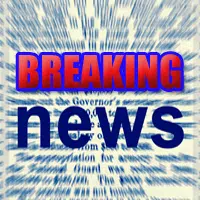 EFFINGHAM, IL-(Effingham Radio)- On Wednesday, September 5, 2018, at approximately 2:40 P.M., a report was made to the Effingham Police Department that an individual had made threats to commit acts of violence using a firearm against multiple unidentified persons in the next few weeks.
Although no specific targets were mentioned by name, there was concern that the local schools could be locations where the threats would be carried out.
Officers with the Bureau of Patrol immediately conducted an initial investigation into the allegations, and determined there was enough credible evidence for the Department to bring in additional resources, during which time Officers stayed in contact with Effingham County State's Attorney Bryan Kibler.
At approximately 6:55 P.M., Effingham Police performed a consent search of a residence in the 600th block of S. 2nd Street.
Kendrick P. Miller, 25, Effingham, was taken into custody and booked into Effingham County Jail without incident.
Bureau of Criminal Investigations Detectives interviewed Miller, and determined that he was the sole suspect involved, and confirmed he was not part of any organization or group.
No weapons were discovered during the search of the residence.
Officials do not believe that there is any additional threat to individuals or schools as a result of this incident.
Miller is currently being held at Effingham County Jail on a single count of Falsely Making a Terrorist Threat, which is a Class 1 Felony.
He is scheduled to make an initial court appearance tomorrow, September 7, where bond will be set.
Mayor Jeff Bloemker praised the efforts of all involved, stating, "This is hopefully evidence that our country has taken a more proactive posture in identifying and reporting this level of dysfunction before it becomes a crisis. Thank you to our observant citizens and our actively engaged law enforcement officials."
Commending the Officers as well as the courageous residents who cooperated with the Police Department, Chief Jeffrey Fuesting stated, "We achieved a positive result to a potentially lethal situation. By working together with concerned citizens in our community, we were able to mitigate this very serious threat, and safely take this individual into custody without anyone, including our school children, suffering injuries. The teamwork displayed by Officers, in cooperation with the State's Attorney's Office, allowed a swift, positive resolution to what could have been a potentially devastating event or series of events in our city. We train extensively for active killer scenarios, but we are very pleased when we can resolve a situation through information-sharing and collaboration before it ever gets that far."
If you see it, say it!
The Effingham Police Department encourages you to call the police department immediately at 217-347-0774 to report suspicious activity in your neighborhood or business district.
Information can be given anonymously by calling the CRIMESTOPPERS Tip Line at 217-347-6583.
Anonymous callers can receive up to $1,000 cash rewards.