Photo & Article Courtesy of: (Vandalia Radio)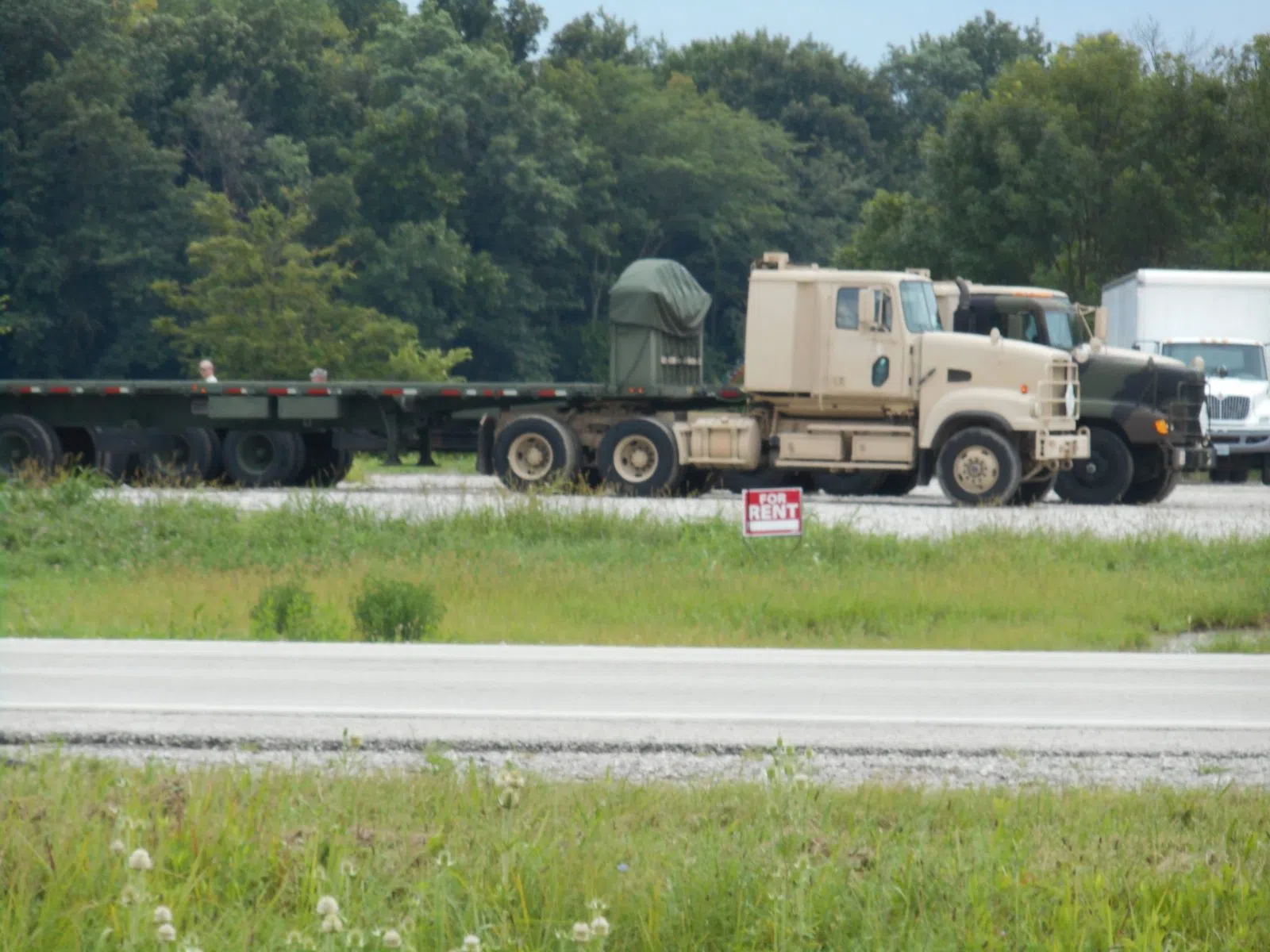 Vandalia, IL -(Effingham Radio)- According to our radio affiliate WKRV – WPMB, out of Vandalia, IL the following information was released about the incident on Tuesday, July 31st; involving Federal Agents being on the property of Bob Hanabarger:
A family member is helping to clarify the situation involving a federal operation at a home and property north of Vandalia on Tuesday.
The operation was at the home and property of Bob Hanabarger, which is about 7 miles north of Vandalia.  WKRV-WPMB spoke with Linda Hanabarger and she says that her son, Matt, and his Grandfather are involved in the Army Surplus resale business.  Linda says they go thru a "middle man" for purchases and 8 years ago they bought pallets of uniforms.  And, those uniforms were taken in the operation on Tuesday.  Linda Hanabarger says they were told the uniforms had an infrared dye in them and that they should have been destroyed after use.  Linda Hanabarger says her son Matt also told her they took some rain coats and some radio antennas.  In all, there were two storage containers that were taken from the property on Tuesday—with one of them being empty.  She added they brought 10 flat bed semi-trucks for the operation and 8 left empty.
Linda Hanabarger says Bob Hanabarger was told more than once he was not in any trouble.  She says they arrived at the home about 7:15 on Tuesday morning and didn't leave the property until about 5 pm.  Hanabarger says the family is just wanting to get the true story out there, as so many rumors were floating.
Meanwhile, as for federal authorities, they are continuing to say nothing.  WKRV-WPMB spoke with the spokesperson for the U.S. Attorney's Office.  The spokesperson said they could not even confirm or deny there was any type of operation on Tuesday.