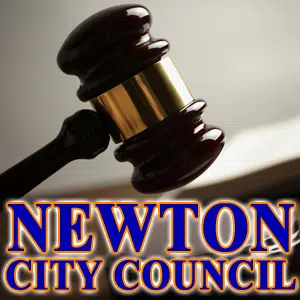 The Newton City Council is set to meet on Tuesday, March 20th.
According to an agenda from the Newton City Council, the Council will discuss and possibly act on four items of old business and three items of new business. These include the Dues and Donations distribution funds, the quotes to scape the 506 S Van Buren property, a five year plan for the wastewater treatment department, authorizing the city staff to execute all documents necessary for receiving a CFG grant for a police vehicle, a resolution regarding the annual maintenance of the streets, a resolution regarding the sale of surplus public real estate namely the southwest corner of South Van Buren and Decatur Street parking lot, and a special permit application for the "Step Down for Downs Syndrome" 5K walk/run.
Additionally, the Council will hear a committee report from the Wastewater Committee, Negotiation Committee, and Dues and Donations Committee, as well as statements from council members, the City Attorney, the City Treasurer, City Clerk, and the Mayor.
The Newton City Council meets in the Newton City Hall at 108 N Van Buren in Newton.