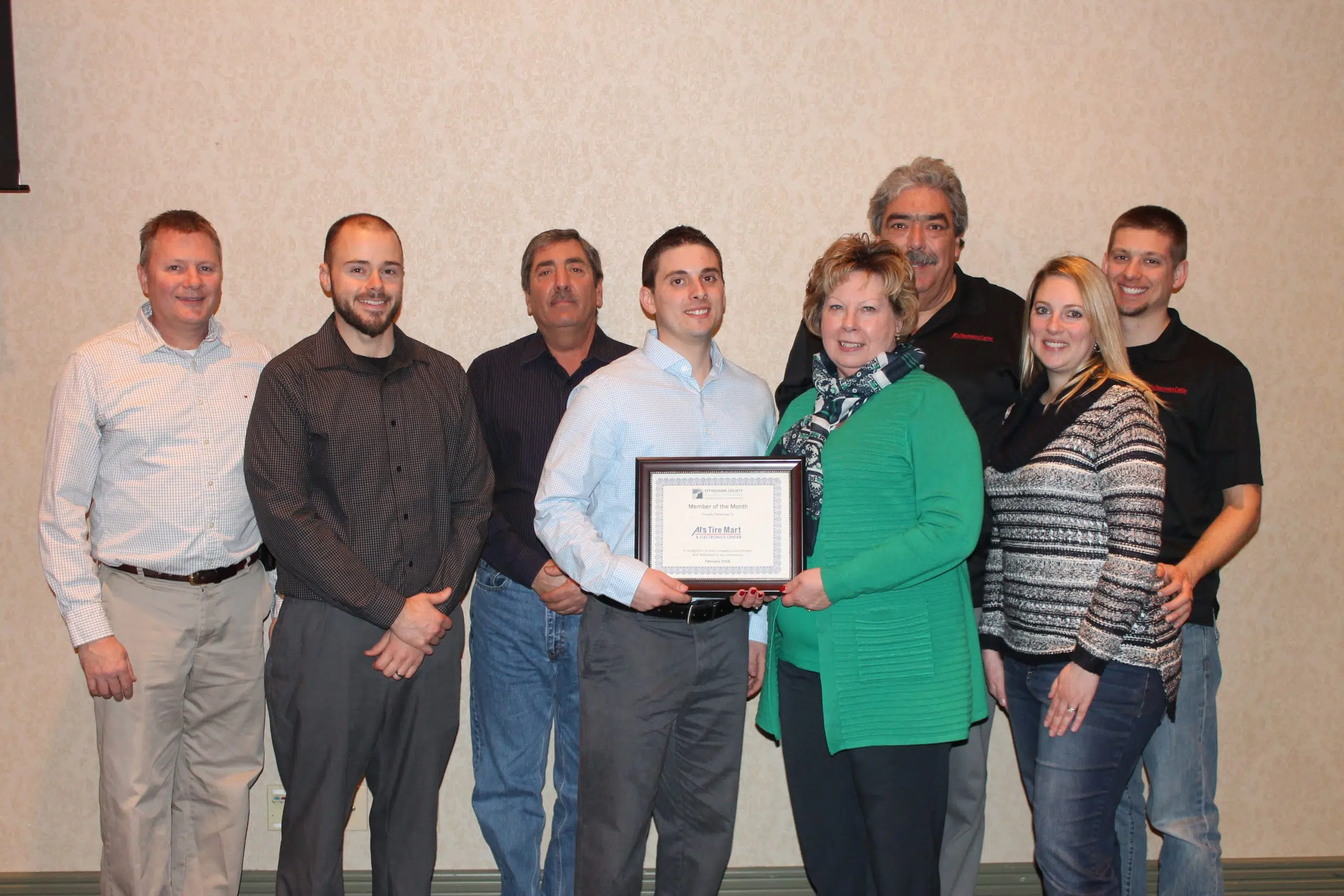 ***Press Release***
The Effingham County Chamber of Commerce recognized Al's Tire Mart & Electronics as the Chamber's February Member of the Month.
Since 1952, Al's Tire Mart & Electronics has remained a family-owned and operated business that has grown from selling tires to operating the largest auto electronics showroom in a 70-mile radius of Effingham.
Founder Albert Knabe, his children and now his grandchildren have operated the business that has been located at 900 E Fayette Avenue for over 65 years.  Besides being a tire dealer and installer, the company offers vehicle repair, car stereo systems, cell phones, home theatre systems and satellite TV.
Six service bays have been added along with two roadside service vehicles on the automotive side of the business.  Al's is an authorized Verizon Wireless retailer and had six locations in Effingham, Newton, Flora, Lawrenceville and Casey by the end of 2017.  They are also one of the few professional installers for home theatre systems in the area.
The company supports many community initiatives including the Effingham Area Homebuilders Association, Effingham County CEO, Relay for Life, Fear Nothing, EARS, the Humane Society and more.  Al's supports the Chamber with their participation in Shop Local efforts, as a Chamber Centennial Sponsor and attending & donating to Chamber events.
Learn more about Al's Tire Mart & Electronics, visit www.alstiremart.com.
***Press release and photo courtesy of the Effingham County Chamber of Commerce***