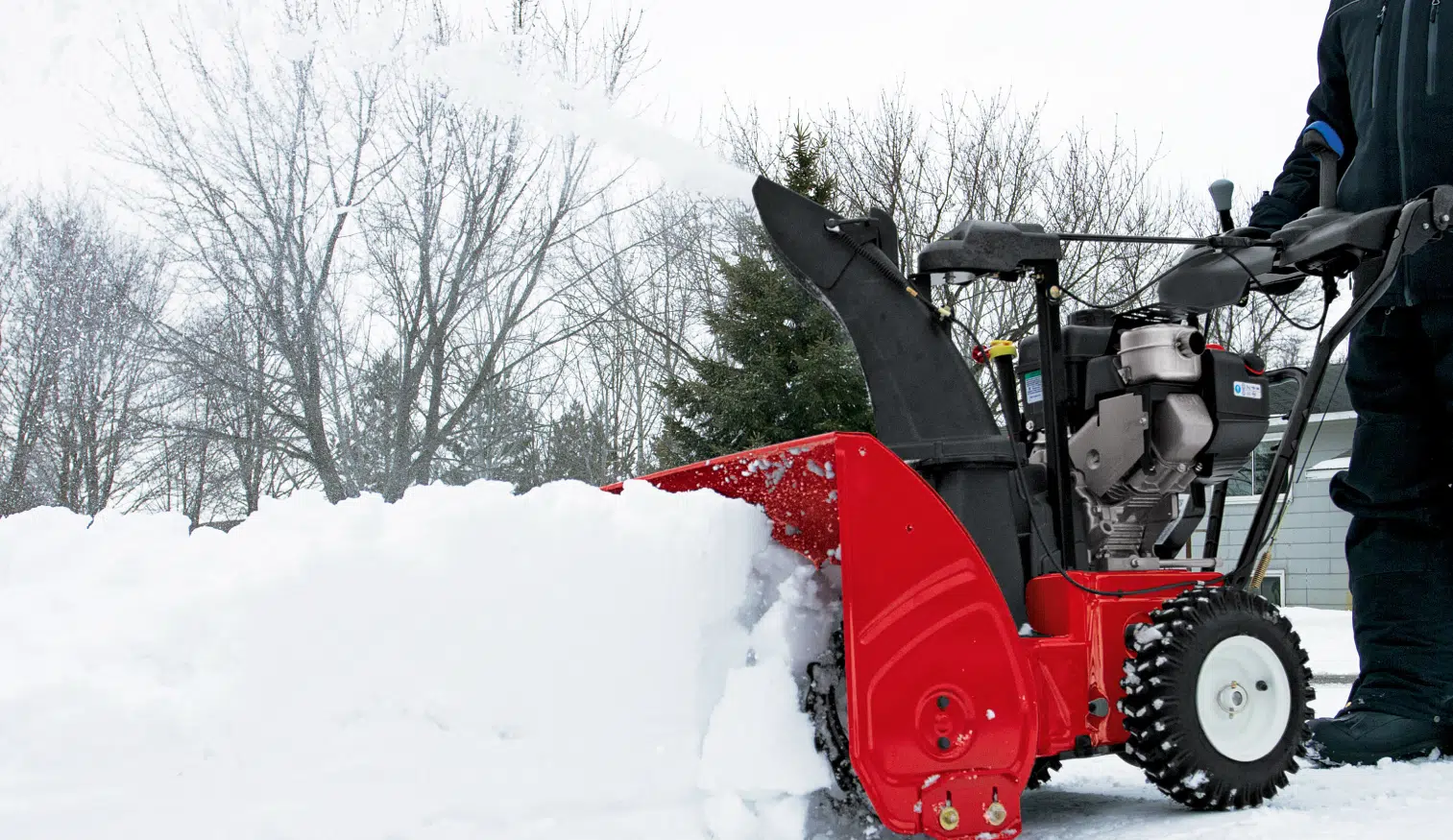 Winter is approaching and safety should be of the utmost importance when dealing with snowblowers this season.
The Outdoor Power Equipment Institute (OPEI) is encouraging all home and business owners to practice safety with this machinery this winter. With the winter weather arriving, OPEI is offering tips for preparing and using a snow blower/thrower properly when clearing driveways, sidewalks, and parking lots.
The OPEI suggests following the following tips this winter:
Review the owner's manual
Check the equipment/ drain the fuel from the last winter.
Put equipment where it can be easily found
Purchase the fuel/ store fuel properly
Tidy the areas you intend to clean with equipment
Plan to dress for winter weather.
Never put hand inside auger or chute
Turn of the snowblower if you need to clear a clog
Only use in visible conditions
Aim with care, never throwing snow towards cars or people
Use extreme caution on slopes and hills
Know where your cord is.
Keep pets and children inside.
"Weather today is more unpredictable than ever, and you need to have your snow thrower serviced and ready to power up," says OPEI President and CEO Kris Kiser. "You want to have the right fuel on hand and review your owner's manual now so you can use your equipment safely."
(Photo courtesy of the Outdoor Power Equipment Institute)