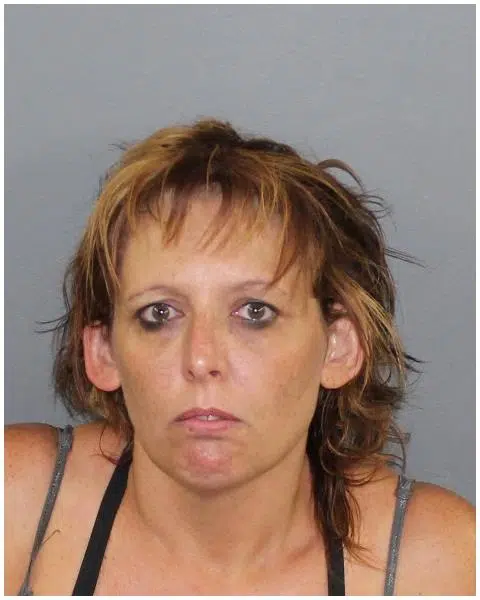 A Mattoon woman was arrested twice on Sunday for separate thefts.
According to a report from the Mattoon Police Department, 39 year old Joan M. Lovett was arrested at 9:19am in the 3400 block of Dewitt Avenue in Mattoon for retail theft. Lovett had allegedly stolen over $200 in merchandise from Dollar General. She was taken to the Coles County Jail where she posted bond and was released with a court date.
Later on Sunday, at 2:27pm, Lovett was arrested in the 100 block of Dettro Drive in Mattoon. Lovett had allegedly attempted to steal over $700 of merchandise from Wal-Mart. She was charged with Felony Theft.
Lovett was taken to Coles County Jail.
(Photo courtesy of the Mattoon Police Department)
All persons listed are innocent until proven guilty in the court of law.