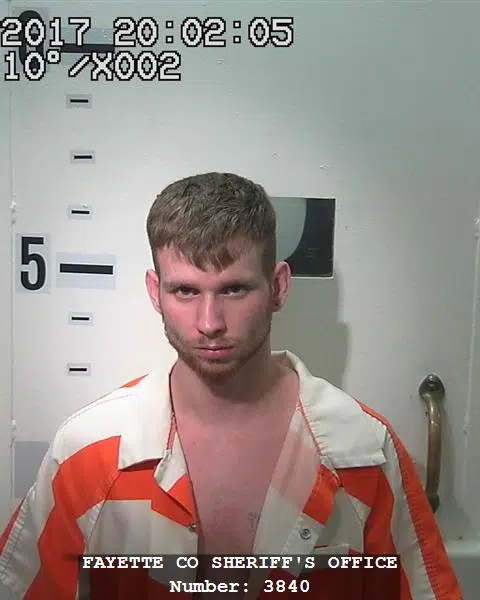 A St Elmo man is heading to prison for 60 months after a sentencing in Fayette County Court on Thursday.
21 year old, Jesse D. Horn recently pled guilty to Unlawful Delivery of Methamphetamine and was sentenced to 60 months by Judge William Becker. This sentence will be served concurrent with a separate sentencing. Horn had previously pled guilty to the charge of Escape and was sentenced to 60 months for that charge.
Horn will carry out his sentencing in the Illinois Department of Corrections.
(Photo courtesy of the Fayette County Jail)