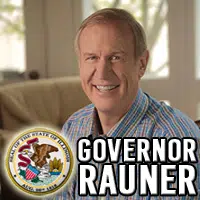 Governor Bruce Rauner is announcing new plans to step up the state's efforts to fight hate crimes. The Governor says we live in turbulent times, citing recent acts of hatred like cemetery vandalism and bomb threat at a Jewish Day School in Chicago. Governor Rauner laid out initiatives to curb hate fueled violence at a dinner held by the Illinois Holocaust Museum, such as a bill creating tough penalties for hate crimes committed against churches and religious centers.
"This bill will also make certain that before parole, or pardon, can be granted for crimes of hate community service and education about the Holocaust and genocide is part of any program before anyone is pardoned or paroled," Governor Rauner said.
As part of the increased efforts, the Governor said that the state is developing comprehensive teaching tools for public school teachers to educate about hate and the Holocaust.
Story courtesy of Todd Stapleton of Vandalia Radio.