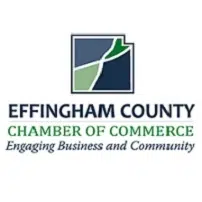 The Effingham County Chamber of Commerce and the Effingham Public Library are seeking speakers to take part in a "Community Conversation" event focused on technology, entertainment, and design scheduled for November 3, 2017 at the Effingham Performance Center.
The event is partially inspired by a presentation from local educator and past Global Teacher of the Year Finalist Joe Fatheree. In the presentation, given at the First Friday Chamber Luncheon earlier this month, Fatheree challenged Effingham to dream big. "The goal is to identify ways Effingham County will continue to develop.  A global perspective starts with a community conversation and one of the best ways to build a strong community is to start the conversation.  Big dreams become a reality when big plans follow.  Let's start the discussion by seeing all the future-building capacity that Effingham and the surrounding communities have to offer," Fatheree said during the presentation.
Speaker nominations can be found online HERE and will be accepted until Wednesday, March 31, 2017.