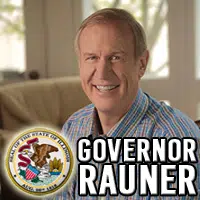 (Springfield, IL)  —  Illinois' governor is trying to walk a delicate line on President Trump's immigration order.  Governor Rauner's office released a statement yesterday explaining that the governor supports full vetting of Syrian refugees, but not a blanket ban on people from the Middle East.  Governor Rauner has said in the past he wants to make sure people coming to this country from Syria won't pose a danger.
Benjamin Yount/bfj IL)
Copyright © 2017
TTWN Media Networks Inc.