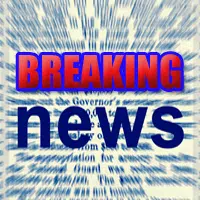 Over 600 people have signed an online petition that began circulating last week calling for an investigation of an unnamed Effingham High School administrator. Since then, the petition has been revealed to refer to EHS Assistant Principal Cody Lewis. The petition alleges that he "chose to belittle, harass, and intimidate," students.
The petition also accuses Lewis of violating Illinois school code as well as the "Fourteenth Amendment's due process clause" in regards to student suspension.
The petition states that "this sort of treatment, towards our children, will not be tolerated."
Author of the petition, Liz Pontious, said that she plans to meet with Superintendent Mark Doan to discuss her grievances.
Superintendent Doan released a statement Monday, although he would not say if it was in response to the petition. He said the district wanted "clarify" policy. Doan states in the release "that at no time is a student ever subjected to suspension or expulsion from school without affording the appropriate due process." The release further states that "no student is ever expelled from Effingham CUSD N0. 40 without the school board conducting a hearing." All students are provided notice of their right to appeal a suspension to the Board of Education.
Doan said that the district ensures that all other options have been exhausted before resorting to suspension or expulsion and that the board has tried to work with parents and the community in the past. According to the release disciplinary action is only taken when students violate district policies, become a distraction to other students, or place their safety at risk.
A group of teachers attended Monday's Board of Education meeting to support Lewis including his brother-in-law Josh Robison, an EHS English Teacher, who spoke during the meeting. Another teacher, Marina Zaring, who teaches Spanish at EHS, also spoke in support of Lewis.