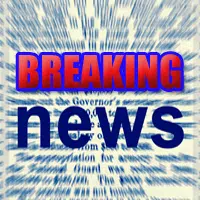 UPDATE: The male juvenile has passed away.
The Effingham Police Department responded to an apparent suicide attempt in the 800 Block of E. Jefferson Avenue at 11:47 a.m. Monday.
Police Chief Jeff Fuesting reported that a male juvenile was in critical condition after a self-inflicted gunshot wound. The victim's exact age has not yet been confirmed. "We are currently in the early stages of the investigation," Fuesting said.
The victim was transported to St. Anthony's Hospital for treatment. The family has been notified. Police are still looking into details like if the juvenile was home alone, if he lives at the residence where the incident occurred, and what events have transpired in the past few days. Chief Fuesting confirmed that the wound was self-inflicted and that there is no danger to the public.