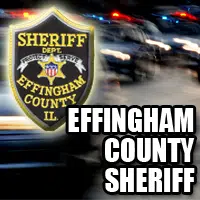 The Effingham County Sheriff's Office has launched a new sex offender registration and public notification website called "Offender Watch." The online-based service is linked with over 5000 law enforcement agencies, 40 of which are in Illinois. "I am very excited to announce this latest technology to serve the citizens of Effingham County," Sheriff Dave Mahon said.
The site allows residents to search for potentially dangerous sex offenders that may be close to homes, churches, schools, or businesses. The website also has notification capabilities. Users can enter addresses to the site and will receive notifications if anyone listed as a sex offender moves into the vicinity.
"Citizens have a right to know who may be living near them and could potentially pose a threat to their families," Mahon stated. "The Illinois sheriffs and police departments using Offender Watch have the most up to date information on all offenders registered in the state and I am happy to provide that information to them."
The program is part of an effort to reduce public anxiety by proactively informing residents if an offender should move nearby. The program also assists law enforcement in ensuring that offenders are not in violation of their conditions.