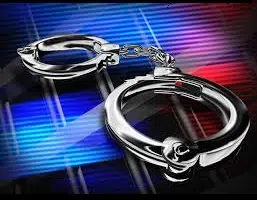 One was arrested in Charleston Thursday after a month long investigation by the East Central Illinois Task Force.
Nicholas A. Paglia, 21 of Elgin, IL, was arrested after a search warrant was executed at 1615 12th Street in Charleston. During the raid, police found approximately 336 grams of cannabis, a .380 Bersa Handgun, and a GSG-5 rifle along with 52 rounds of ammunition. Additionally, $1,290 was also seized by police.
Paglia is charged with Unlawful Use of a Weapon and Manufacture/Delivery of Cannabis and was incarcerated at the Coles County Jail.