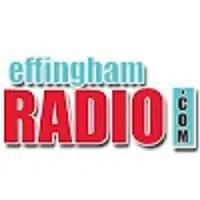 BROWNSTOWN, IL-(Effingham Radio)- The Brownstown Board of Education is set to meet on Monday.
During the meeting, the Board will hear the Elementary Principle Report, Jr/Sr High Principle Report, and Superintendent Report.
They will then adjourn into closed session to discuss the appointment, employment, compensation, discipline, performance, or dismissal of specific employees of the District or legal counsel for the District and student discipline.
The Board will the return to open session and discuss and take possible action on seven items of new business.
The new business is as follows:
Review minutes of the closed sessions of the Board conducted prior to December 31, 2018 to determine if the need for confidentiality needs to be maintained
Review tentative 2019-2020 School Calendar
Motion to prepare letter to the Brownstown Teacher Association and the Brownstown Educational Support Personnel Association to inform them of the possibility of the reduction in force for the 2019-2020 school year
Motion to appoint a FOIA Officer for the District
Second reading and approval of Board Policy updates
Motion to employ Jr High Scholar Bowl Coach for 2018-2019 season
Motion to accept a donation to the district Music Program
The Brownstown Board of Education will meet in the High School Library.