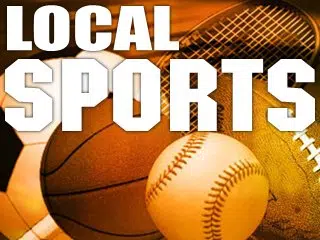 High School Golf 
The St. Anthony boys golf team finished 2nd at their own 1A Sectional at the Effingham Country Club. St. A finished with a 321 and Hilsboro won with a 317. Scoring for St. Anthony Luke Ludwig 77,  Luke Flaig 79,  Ben Strullmyer 82, Nathan Schultz  83,  Zach Wortman 88 and Jayden Rios  92.  St. Anthony now advances to the State Tournament Friday and Saturday at the Prairie Vista Golf Course in Bloomington. Altamont's Grant Schmidt no score was reported but did not advance.
In girls golf postseason action, in the Class 1A Centralia Sectional Effingham finished 5th, St. Anthony finished 6th and Teutopolis finished 7th all falling short of advancing to the state tournament. However  Effingham's Abbi Burgess, Ava Boehm and St. Anthony's Ava Wegman all advanced as individuals.  Effingham finsihed with a team score of 343, Effingham St. Anthony with a 347 and Teutopolis  with a 375. Burgess finished with a 80, Boehm finished with a 84 and Wegman finished with a 82. The three golfers will now compete at the 1A State Tournament at Red Tail Golf Course in Decatur. Altamont's Addie Smith competed but also fell short of qualifying.
The Effingham boys golf team competed at the 2A Carbondale Sectional and finished with a team score of 367 and did not advance.
High School Volleyball 
Windsor/Stew-Stras picked up a win against Arcola 25-13  25-13. Leading the way for Mackenzi Tabbert had 20 assists, Megan Schlechte had 11 kills and Anna Schlechte had 6 digs. Arcola won the JV contest 27-25  25-14.  W/SS won the fresh/soph contest 25-10  25-20  25-9. W/SS is now 20-4 on the season.
Vandalia won 25-23  25-15 over St. Anthony. Leading the way for St. A Abby Stock had 16 assists and Meg Richards had 6 kills.  Vandalia also won the JV contest 25-19  25-19  and the fresh/soph contest 21-17  21-11.
High School Tennis
Teutopolis  blanked Champaign St. Thomas 9-0

Singles

#1   Diana Mossman (T-Town) defeated Noelle Schacht (STM)  6-1  6-2

#2   Alli Brumleve (T-Town) defeated Ashley Mills (STM) 6-2  6-1

#3  Julie Hardiek (T-Town) defeated Nora Kelley (STM)  6-0  6-0

#4   Macy Probst (T-Town) defeated Emma Graham (STM)  6-1  6-0

#5   Logan Blankenship (T-Town) defeated Makayla Horn (STM) 6-0  6-0

#6  Isabelle Hemmen (T-Town) defeated Regina Schmitt (STM)  6-3  6-3

Doubles

#1   Brumleve/ Probst (T-Town) defeated Schacht/ Mills (STM)  8-0

#2  Hardiek/ Nicole Deters (T-Town) defeated Schmitt/ M. Horn (STM)  8-1

#3   Blankenship/ Hemmen (T-Town) defeated Graham/ Audrey Horn (STM), 8-2
Teutopolis is now 12-1 on the season
Junior High Basketball 
In the 7th Grade contest St. Anthony defeated 27-16  Pana St. Pat
In the 8th Grade contest Pana St. Pat won 36-20 over St. Anthony
Park District Flag Football
In the A Game tournament championship the Effingham Monument Co Cowboys won 20-8 over the Martins IGA  Jets.
In the B game tournament semifinals it was the Dan Hecht Dolphins winning 13-9 over the SDS Falcons and the Merz Heating & Air Bengals a 6-0 winner over the Martin's IGA Jets.
.