Benjamin Yount, Metro Networks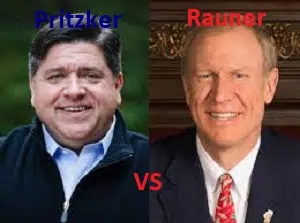 Chicago, IL -(Effingham Radio)- The two major party candidates running for Illinois governor talked about toilets, taxes, and the new investigation into the deaths at the Quincy veterans home, but they didn't have many answers.
Governor Bruce Rauner and Democrat J.B. Pritzker debated in Chicago last night.
The two hammered each other over the scandals surrounding their campaigns, Pritzker's toilet scheme and Rauner's handling of the Legionnaires outbreak in Quincy.
As for specifics as to what they'd do if elected, both stuck with their talking points and said nothing that voters hadn't heard before.