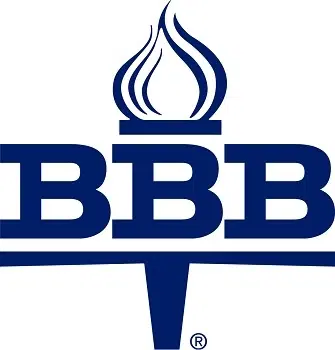 St. Louis, Mo-(Effingham Radio)-Over the next few months, millions of Americans will receive new Medicare cards in the mail.
The Consumer Fraud Task Force is warning recipients to be alert to possible scams taking advantage of this mass mailing opportunity.
In an attempt to protect people from identity theft, the Social Security Administration has decided to remove Social Security numbers from the new cards.
Each user will have a unique combination of 11 numbers and letters on their new ID.
A survey by the American Association of Retired Persons (AARP) in April found that more than three-quarters of Medicare recipients knew little about the government's plan to replace their old cards.
The Social Security Administration plans to roll out the cards in waves.
Illinois and Missouri consumers were to begin receiving their cards in July.
Illinois was in the third wave of mailings, while Missouri residents are part of the seventh – and final – wave of mailings.
The cards are scheduled to be distributed through April 2019.
Your card may arrive at a different time than a friend or relative living elsewhere in the country.
The AARP survey showed that 60 percent of respondents believed they might have to pay for the new cards.
The cards are free of charge.
A number of scams have been reported to various reporting agencies.
The National Council on Aging reported in May that scammers were trying to get people to pay for their new cards.
Consumers told the NCOA they were being asked to pay between $5 and $400 for the cards.
A different version of the scam had fraudsters claim they were from a government agency and ask for a beneficiary and the beneficiary's bank information to deposit funds into their account.
Consumers have recorded Medicare scam attempts to Better Business Bureau's (BBB)ScamTracker.
The most common complaints reported to BBB are those where fraudsters attempt to gain personal information over the phone under the guise of giving the victim a free back or knee brace.
A woman near Wichita, Kansas, reported to BBB that a person called her and asked if she had received her new Medicare card.
She said no and hung up on the caller.
A person from Cuba, Illinois, reported to BBB receiving a call from a person claiming to be a verified representative for Medicare and wanted to confirm an address so that an in-house visit could be arranged to discuss new Medicare benefits.
The person did not engage the caller and hung up.
In order to protect yourself from Medicare fraud, the task force offers the following tips:
Know how the Medicare card switch works. Understand that Medicare isn't calling consumers about the card switch. Also, the new cards are being provided free of charge.
Never provide personal information to a stranger. Don't share personal details with anyone who calls you unsolicited. Do not confirm or provide your full name, address, Social Security number or any other personal information.
Don't trust a name or a number. Fraudsters use official-sounding names and can mask their area codes to make you trust them. Don't fall for it.
Keep track of your records. Medicare fraud costs the government billions of dollars each year. Check your monthly statements. If you are not sure about a charge, call the person or company who provided the service. If you're still unsure of a charge, call your State Health Insurance Assistance Program.
Report it. If you believe you have been victimized in a Medicare scam, contact your local Senior Medicare Patrol or report it to the Department of Health and Human Services' Office of Inspector General.
Formed in October 2002, the Consumer Fraud Task Force is a coalition of local, state and federal government agencies and nonprofit business and consumer groups in Missouri and Illinois that work together to protect consumer and donor rights and guard against fraud.
The group has tackled predatory payday loan offers, tax scams, timeshare reselling fraud, credit repair and foreclosure scams, bogus sweepstakes, Internet sweetheart scams, phony grant scams, home remodeling, air duct cleaning schemes and a variety of other issues.
To obtain information, or to report a scam, you may contact members of the task force: