Benjamin Yount, Metro Networks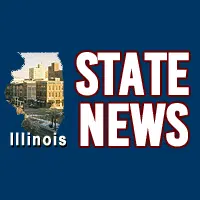 Granite City, IL -(Effingham Radio)- President Donald Trump says the new jobs at the steel mill in Granite City are just the beginning.
The President visited the city's U.S. Steel plant yesterday to talk up job growth and the economic recovery in the country.
While at the plant, President Trump said he expects more steel jobs in other states and more jobs in other industries across the country.
He praised three of Illinois' Congressmen, but didn't say much about Illinois economic lag.