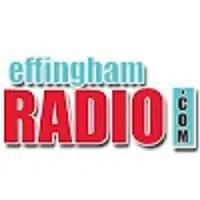 MARSHALL, IL-(Effingham Radio)-The Marshall Chamber of Commerce invites golfers to its Annual Golf Outing scheduled for September 21, 2018 at the Marshall Golf Course in Marshall, Illinois.
The entry fee is $50 per person/$200 for a team of 4….13 teams max.
Included in the entry fee is a cart, 18 holes of golf, snacks, and beverages.
To kick off the day, golfers will be treated to a lunch from 11-12pm with a shot gun start at noon.
On the golfers last 9 holes, they will be treated to grilled hot dogs and cupcakes.
There will be a 50/50 raffle and a payout for the top three teams.
Numerous games will be played along the 9-hole course including the longest drive for men/women.
Want to spice up your team?
Make a team name and wear a team color to show your team spirit!
Every year we have a celebrity putter that you can pay to putt for your team for a small fee.
This year's celebrity putter will be announced later.
You will have a chance to chat with whomever, and have your picture taken with them!
Golfers who participate will win the satisfaction of benefiting a charitable organization as the proceeds will benefit the Marshall Area Chamber of Commerce and all money raised will benefit local businesses!
The Marshall Area Chamber of Commerce is organized for the purpose of advancing the Commercial, Industrial, and Civic interest of the Marshall area and the benefits of its members.
The Marshall Chamber of Commerce is a non-profit organization that is committed to helping promote your business and to help our community grow and prosper.
For more Information, Contact the Marshall Area Chamber of Commerce at, (217) 826-2034 or feel free to email us at marshallilchamber@gmail.com