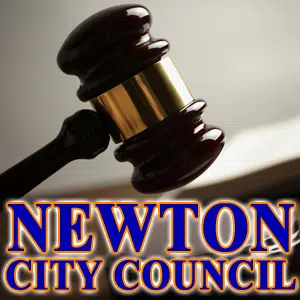 The Newton City Council is set to meet on Tuesday, March 6th.
According to an agenda from the Newton City Council, the Council will discuss and possibly act on three items of old business and four items of new business. These include an ordinance amending Division X of the City Collector, and ordinance approving the sale of municipally owned real estate, the quotes to scrape the 506 S Van Buren St property, approving the opening of the yard waste facility on the first and third Saturdays from 8am to noon beginning on Saturday, April 7th, possibly act on not raising the electric rates for the upcoming fiscal year, consider allowing a Newton PD employee to attend the Lakeland Drone Training, and consider allowing a Newton PD employee to attend the Instructor Development School.
Additionally, the Council will hear a committee report from the Negotiation Committee and statements from council members, the City Attorney, the City Treasurer, City Clerk, and the Mayor.
The Newton City Council meets in the Newton City Hall at 108 N Van Buren in Newton.