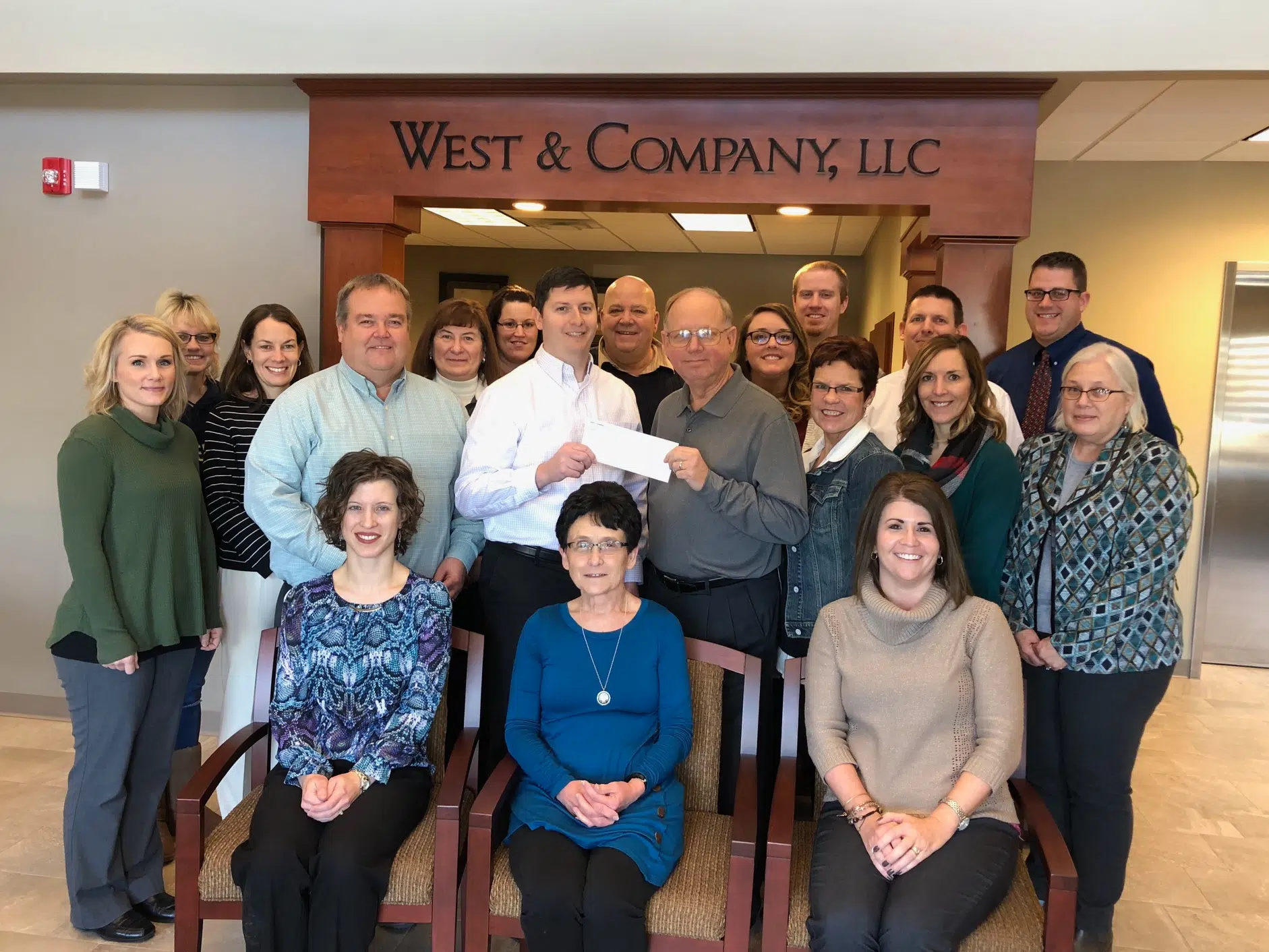 ***PRESS RELEASE***
Pictured in photo, front row L to R: Krystal Friese, Vickie Yakey, Shanta Will
Second row: Shannon Bennett, John Vogt, Dave Faller, Ross Richardson, Peggy Valenti, Amy Hartrich, Jeannie Baker
Back row L to R: Linda Hemmen, Laura Link, Linda Strohl, Rachel Stortzum, Marty Watson,
Kayla Duncan, Mike Meers, Clayton Hinton, Nathan Earnest
Effingham, Il – Dave Faller and employee from West & Company presented a check to Ross Richardson, Campaign Co-Chair and representatives from United Way of Effingham County.
Donations raised through their employee and corporate campaign raised a total of $2,866 for the 2017 campaign.
This was the first year conducting an employee campaign.
25 local Partner Agencies receive funding from the United Way of Effingham County campaign.
Press Release courtesy of United Way of Effingham County