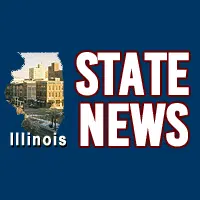 Effingham, Il (Via Springfield, IL) – Illinois' unemployment rate is flat, but the number of jobs in the state is once again down.
The latest report from Illinois' Department of Employment Security yesterday said that Illinois lost eleven-hundred jobs last month.
As a state, Illinois has added just under 24-thousand jobs in all of 2017.
IDES Director Jeff Mays says that is about a half-a-percent growth in payroll.
 Courtesy of Bejamin Yount; Metro News