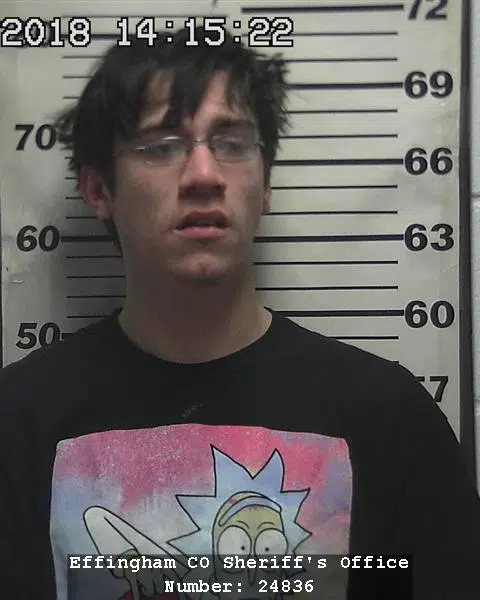 Effingham, Il – The Effingham Police Department was called to a residence yesterday over a domestic violence incident.
Noah Rebollo, 18, of Effingham, had allegedly hit his girlfriend with a door.
According to Effingham County States' Attorney, Brian Kibler, after Rebollo struck his girlfriend an unnamed family member attempted to call 911, but Rebollo grabbed them by their hand, and took the phone in an attempt to stop them.
There were no serious injuries reported after the incident.
Kibler anticipates Rebollo will be charged with 2 counts of domestic battery, and 1 count of interfering with a domestic violence report.
Rebollo is set to appear in Effingham County Court, Tomorrow at 10 a.m..