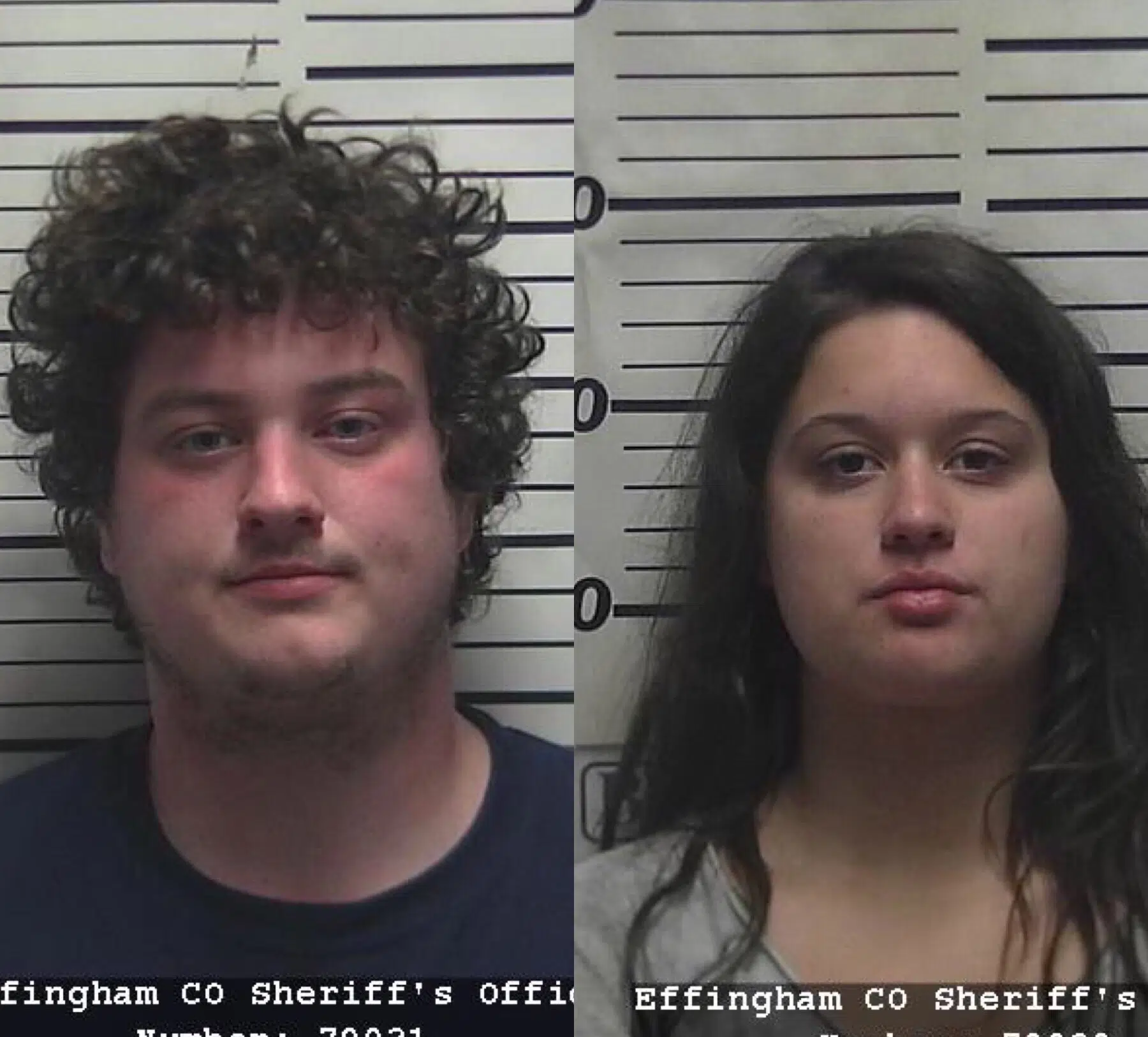 Two Maryland residents are facing prison time after they were allegedly found with cannabis in their possession.
20 year old, Taylor M Washek, of Emmitsburg, Maryland and 23 year old, Tyler J Raubaugh, of Thurmont, Maryland were arrested by the Illinois State Police on November 7th. We recently spoke with Effingham County State's Attorney, Bryan Kibler, about the two individuals arrests. According to Kibler, an Illinois State Police Trooper spotted a Subaru at the rest area on I-70 E/B that had an issue with its registration. After approaching the vehicle, the trooper smelled a strong odor coming from the vehicle and proceeded to search the vehicle. During the search, 8 containers were found in the vehicle and 4 containers were found in Washek's possession, altogether containing 3,211 grams of cannabis.
Kibler stated that Raubaugh was charged with possession of cannabis with intent to deliver, a Class 1 Felony. He's facing 4-15 years in prison. Additionally, Washek was charged with possession of cannabis, a Class 2 Felony, and is facing 3-7 years in prison. Both charges are eligible for probation.
(Photo courtesy of the Effingham County Jail) 
All persons listed are innocent until proven guilty in the court of law.