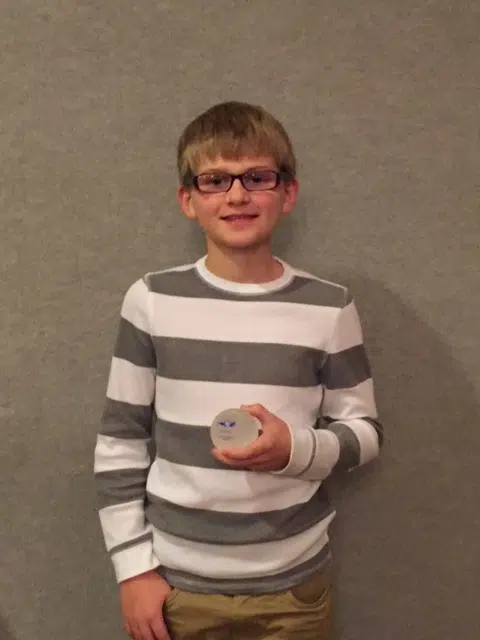 Teutopolis, Il – Jackson Pals of Teutopolis was awarded the Junior Team Tennis Sportsmanship award for boys 14 Intermediate at the Mid South Illinois Tennis Association's annual meeting.
This award honors the boy or girl who best represents the highest standards of character, conduct, and sportsmanship at MSITA District JTT Championships and events.
The MSITA District covers the state of Illinois from I-80 south.
Courtesy of Kaye Kipling