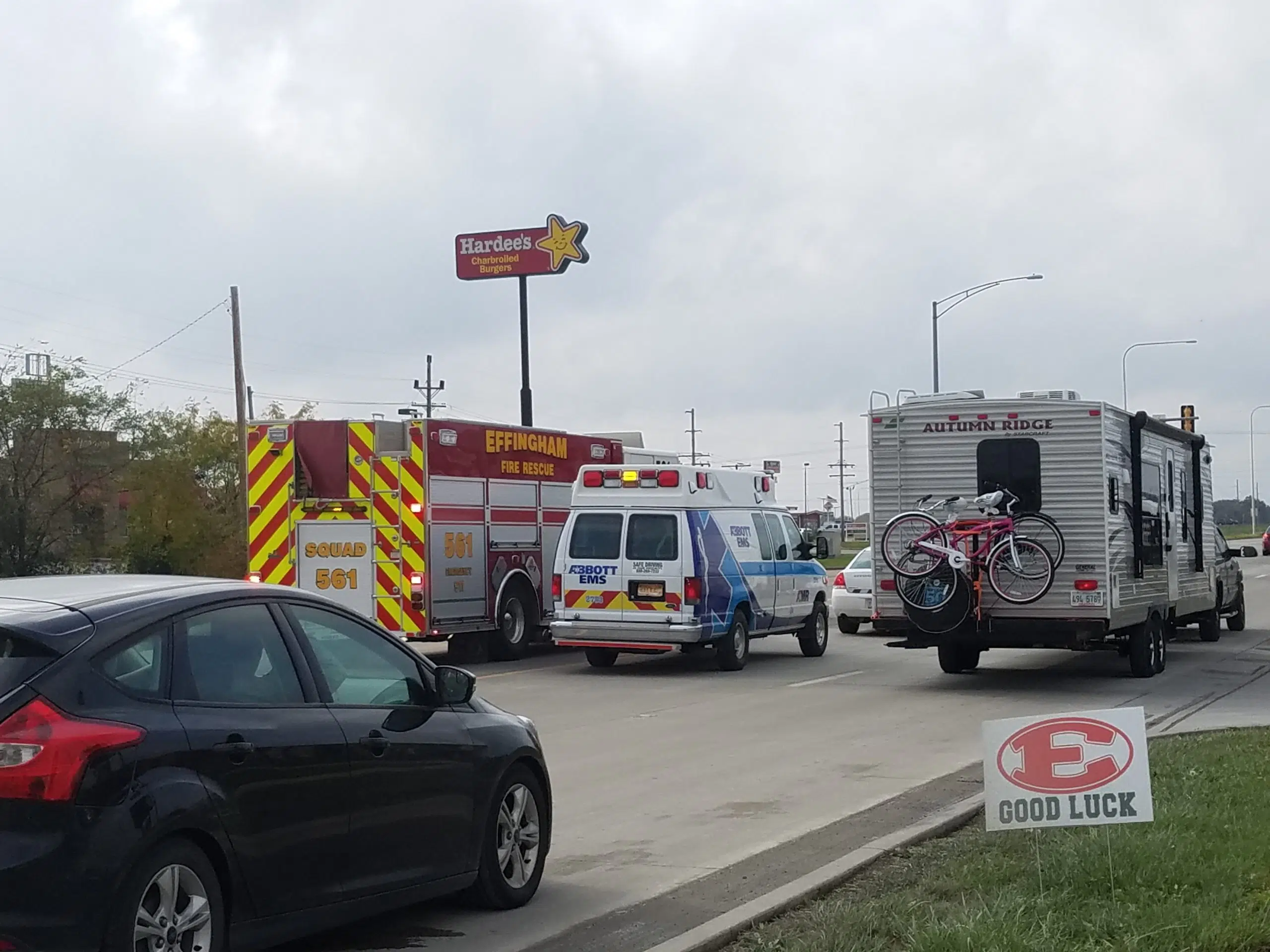 Effingham, il – Shortly before 2 p.m. a 2 vehicle accident occurred on Fayette ave. in front of Niemergs Steakhouse.
Effingham Police Department, Effingham Fire Deparment and Abbott EMS were on scene.
Westbound traffic was closed down to 1 lane. Fayette has now been reopened.
We will continue to update this story as it develops.