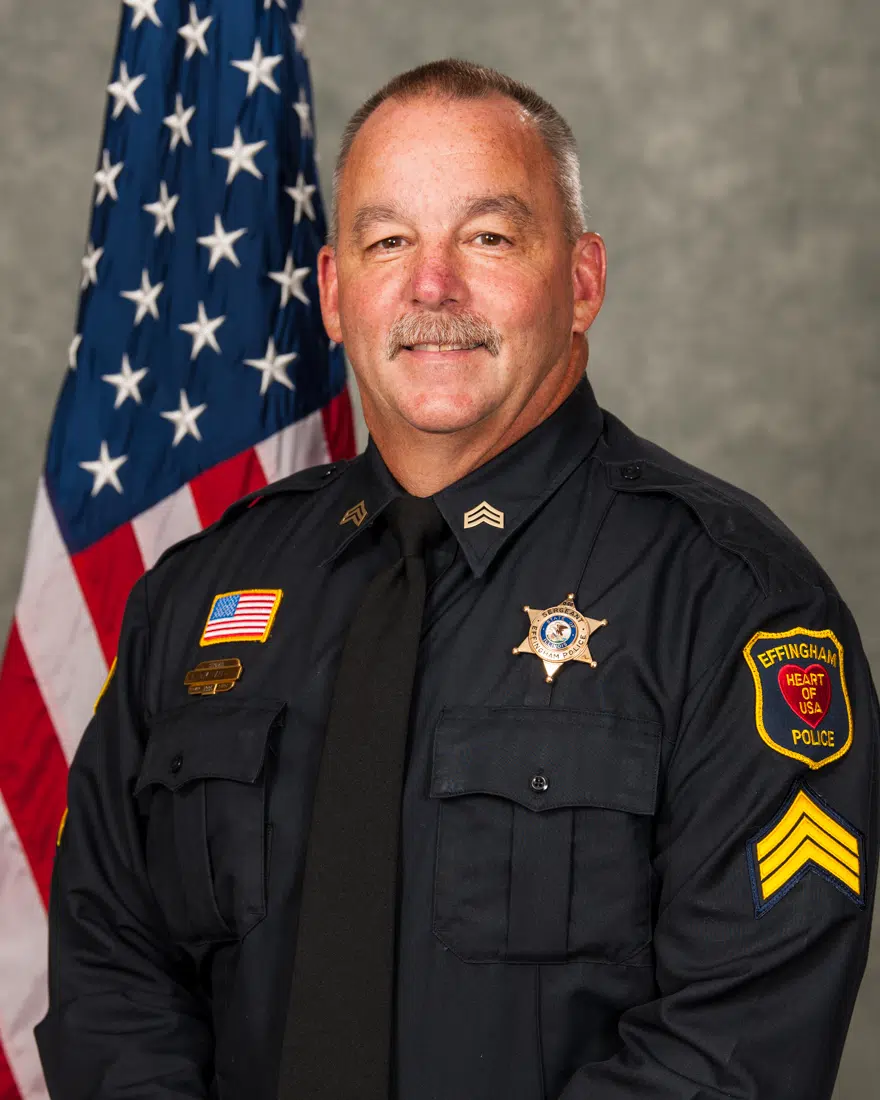 Effingham, Ill- Effingham Chief of Police Jeffrey Fuesting announced today the promotion of Danny Lake from the rank of Sergeant to the rank of Deputy Chief of Police.
Deputy Chief Lake is a 26-year police veteran.
He has previously served as a Patrol Officer, Narcotics Detective, K-9 Handler, Assistant Shift Commander, and Shift Commander.
Deputy Chief Lake is a military veteran, having served as a Staff Sergeant in the United States Air Force.
Deputy Chief Lake was most recently awarded the Meritorious Service Citation for his actions on November 13, 2016.
Deputy Chief Lake will assume many responsibilities as the Deputy Chief, to include serving as the Department's Training Officer and overseeing the Bureau of Patrol.
Chief Fuesting stated, "Deputy Chief Lake has made meaningful contributions to the Department and has a tremendous amount of experience.
"I feel strongly that Deputy Chief Lake has the necessary experience and proven leadership ability that will continue to be an asset to the Department and the citizens of Effingham.
I'm proud to have him on my executive team.
"Deputy Chief Lake and I will work closely in the coming weeks as we build upon the Department goals and finalize the re-organizational structure in the Department."
Courtesy of Effingham Police Department