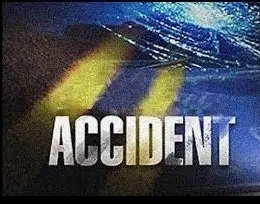 A Watson man was given multiple charges following an accident that occurred early Sunday morning on Route 45.
According to a report from the Illinois State Police, at 1:18am 25 year old, Brett A. Tabor, of Watson was traveling southbound on US Route 45. At that time, Effingham County Sheriff's Department and Illinois State Police officers had set up a road block on Route 45, approximately one quarter of a mile north of 500th Avenue, and were redirecting traffic due to a tree and power lines that had fallen on the roadway. Tabor approached the road block and was being directed by an officer to exit Route 45 and proceed onto Route 37. Tabor drove past the officer's marked vehicle that had its emergency lights on, driving further down on Route 45. He then approached an Illinois State Police squad car that was blocking both lanes and had emergency lights on. Tabor continued on Route 45, causing the officer to move his vehicle out of the south lane to avoid collision. Tabor then struck the branches of the large tree blocking Route 45. Tabor was transported to HSHS St Anthony's Memorial Hospital for treatment.
Brett Tabor was charged with driving while under the influence of alcohol, reckless driving, no valid driver's license, disobeying a peace officer, failing to yield to an authorized emergency vehicle, no valid registration, failing to wear a seat belt, failing to reduce speed to avoid an accident, and operating an uninsured motor vehicle.