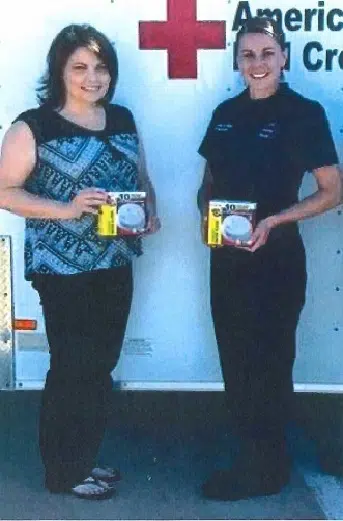 The Effingham Fire Department is expressing their gratitude to Valerie Goodwin, of the American Red Cross for her recent donation.
Goodwin recently provided the Department with over 100 ten-year battery life smoke detectors. The Department is planing on using these detectors as part of their annual Smoke Detector Program that takes place in June, July, and August. For over ten years, fire personnel have walked neighborhoods in Effingham during these months checking that residences have working smoke alarms. For those that do not have working alarms, firefighters install working ones for free. Donations like that from the Red Cross have played a vital role in making this program a success.
For additional information on smoke detectors or the Smoke Detector Program, contact Firefighter/Public Education Coordinator, Tasha Hoffman, at 217-342-2555.