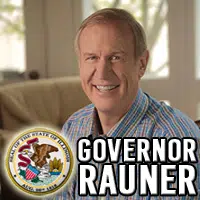 (Springfield, IL)  —  To honor the 95th anniversary of the Illinois State Police, Governor Bruce Rauner is focusing on two new recruiting classes for the agency.  Speaking in Springfield yesterday, the Governor issued a proclamation that Saturday is Illinois State Police Day.  A portion of members from the first graduating class will be dispatched to work in the Chicagoland area to help keep violence in check.  The Illinois State Police organization was created on April 1st, 1922.  Currently, there are more than two-thousand-500-hundred sworn-in personnel working in the organization.
Jared Schaefer/jm IL)
Copyright © 2017
TTWN Media Networks Inc.