UPDATE: The accident was a three vehicle accident between two cars and a semi. The accident resulted in the blockage of the westbound lanes of West Fayette Avenue. One individual was transported from the accident by ambulance. All lanes of Fayette Avenue are now open.
We have reports of an accident with injuries that occurred in front of Paradise Inn and Silk Purse on West Fayette Avenue. Please use caution in the area as emergency crews work to clear the area.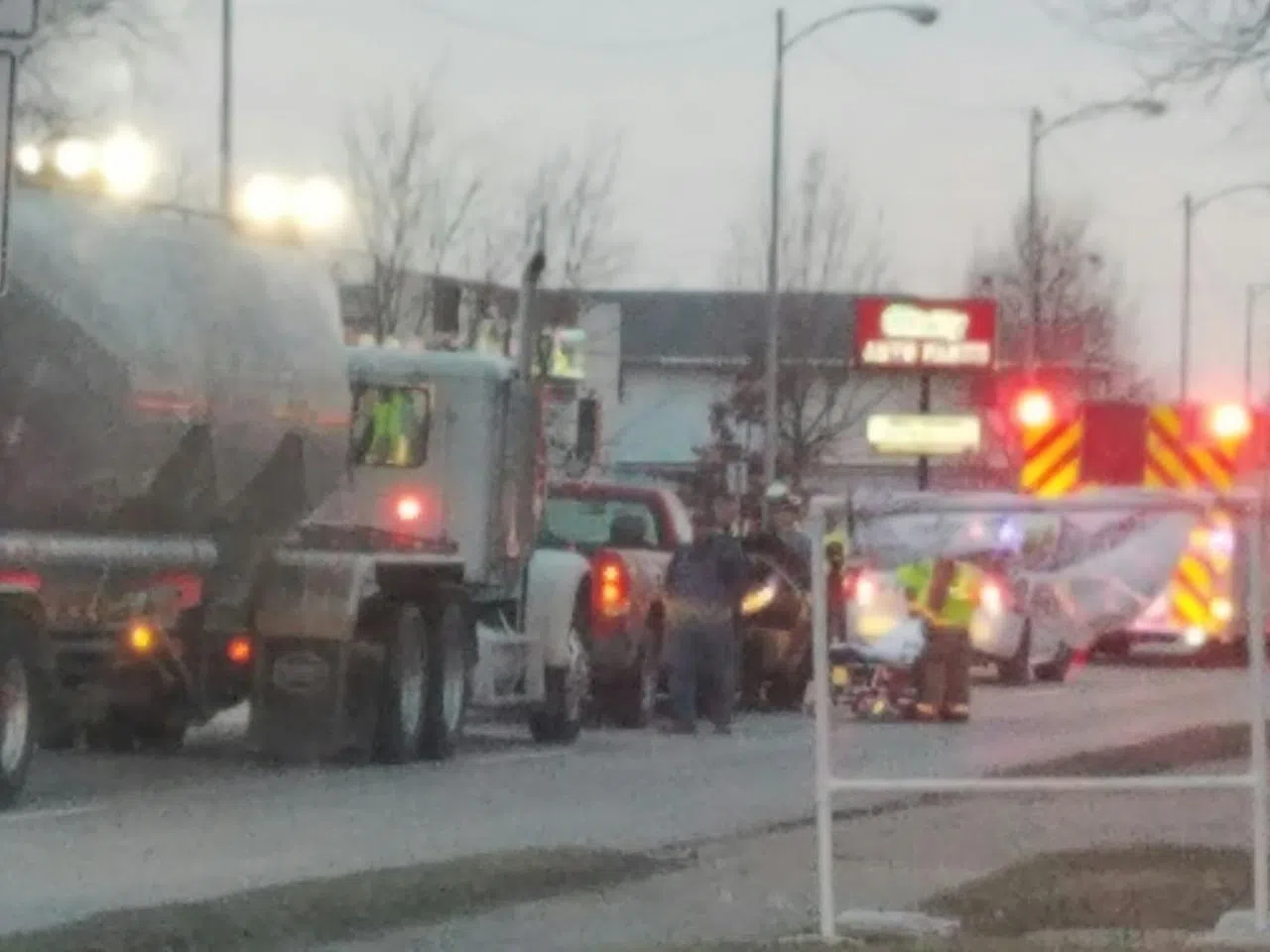 Photo courtesy of Deb Jackson.