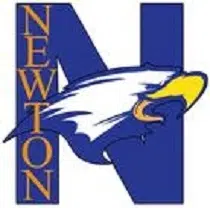 The Newton City Council met on Tuesday, February 7th at 6:00pm.
At the meeting, the City Council appointed Scott Bloomberg as the Mayor Pro Tem for the meeting, as Mayor Bolander was absent. The Council then addressed public comments brought to them by Keith Davidson and Diane Hickox. Mr. Davidson addressed the Council on access issues involving the property on the corner of Maxwell Street and Van Buren Street. Following a discussion regarding possible resolutions to the issue, the Council decided to further investigate this issue. Diane Hickox addressed the Council regarding concerns that she had previously brought forward regarding West End Avenue. Although Scott Bloomberg discussed two possible options, no action was taken at this time.
Additionally, the Council received updates from Committee meetings that had been held since the last City Council meeting. The Parks committee met on January 23rd. Mayor Bolander had discussed the Riverwalk Project, "Welcome" signs were discussed, and Tourism Council representative, Donna Coad, presented ideas for improving Disc Golf at Peterson Park. Also Eric Wells expressed interest in mowing for the City, while Weston Lawn Service informed the committee of their interest in continuing their mowing services. The Dues and Donations committee met on January 23rd as well. They discussed the budget, which is currently set at $5,500. The Animal Control committee met on January 21st, where the Animal Control Officer introduced himself and described what his job entails.
The Newton City Council will meet again on February 21st at 6:00pm. The Electric committee will meet on February 16th, and the Advertising and Marketing committee will meet on March 6th.