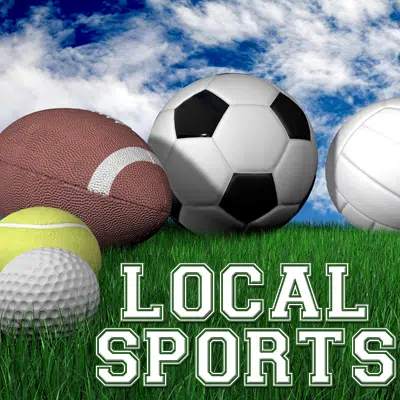 BOYS HIGH SCHOOL BASKETBALL
EFFINGHAM VS. MT. VERNON
Effingham exploded in the second half with 31 points on their way to a 69-41 win against Mt. Vernon. Effingham was up 12-10 after the first quarter but Effingham started hitting three pointers in the second quarter and never looked back. Effingham was led by Jacob Donaldson who had 18 points, Grant Wolfe had 17 points, Landon Wolfe added 16 points, and Brent Beals added 10 points. Effingham is now 13-2 on the season and will head to Salem on Friday.
ST. ANTHONY VS. NEOGA
St. Anthony got a big night from senior Drew Gibson as St. Anthony got their 15th straight win, beating Neoga 75-34. St. Anthony led 41-13 at the half as the St. Anthony defense was too much Neoga. St. Anthony was led by Gibson who had 24 points. St. Anthony also got 10 points from Alex Deters and 13 from Jack Nuxoll off the bench. Neoga was led by Caleb Hill who had 14 points. Neoga is now 4-13 on the season and 2-4 in the NTC. Neoga will head to Cumberland on Friday. St. Anthony is now 17-1 overall and 5-0 in the NTC. St. Anthony will travel to Breese Mater Dei on Friday.
TEUTOPOLIS VS. MATTOON
Teutopolis got their 14th straight win on Tuesday as they defeated Mattoon 68-25. Teutopolis was up 19-7 after the first quarter and never allowed Mattoon to score more than 10 points in a quarter. Teutopolis was led by Mitch Hardiek who had 16 points and Brant Bueker who had 12 points. Teutopolis is now 15-1 on the season and will play Mascoutah at the Nashville Invitational on Tuesday.
WINDSOR/STEW-STRAS VS. SOUTH CENTRAL
South Central was able to come back and defeat W/SS 58-56. W/SS led at the half 31-28 but South Central scored 21 points in the third quarter to take the lead and were able to hold on. South Central was led by Trent Geiler who had 17 points, Trevor Markley added 14, while Logan Lotz had 11 points. W/SS was led by Isaac Kramer who had 17 points and Gavin Bennett added 12 points. W/SS is now 9-7 overall and 3-1 in the NTC. W/SS will host Ramsey on Friday. South Central improves to 7-7 on the season and 1-2 in the NTC. South Central will host Dieterich on Friday.
DIETERICH VS. OLNEY
Olney was consistent throughout the game against Dieterich and got the win 64-48. Olney scored 16 points in every quarter on their way to the win. Dieterich was led by Ryan Radloff who had 17, Tyler Higss added 14 points, and Callaway Campton had 12 points. Dieterich is now 6-11 on the season and will face former coach Jamie VanScyoc and South Central on Friday.
COWDEN-HERRICK/BEECHER CITY VS. SHELBYVILLE
CHBC had two player score 20 points but it wasn't enough as Shelbyville won 77-63. CHBC trailed 46-30 at the half and could never close the gap. CHBC was led by Cody Grove who had 23, Konner Blackerby added 21 points, and Aaron Nohren had 11 points. CHBC is now 7-7 on the season and will host Oblong on Friday.
NEWTON VS. PAL-HUT
Newton proved to be too much for Pal-Hut as Newton won 57-36. Newton led 28-13 at the half. Newton had 11 players score in the game but only one was in double figures, that being Nick Cohorst who had 10 points. Newton is now 10-6 on the season and will head to Flora next Tuesday.
GIRLS HIGH SCHOOL BASKETBALL
WINDSOR/STEW-STRAS VS. MARTINSVILLE
W/SS led the entire way on their way to the win against Martinsville 76-34. W/SS gave up 15 points in the first quarter but never gave up more than 9 points in a quarter the rest of the game. W/SS was led by Megan Schlechte who had 27 points, Nikki Trussell added 21, and Becca Schlechte had 17 points. W/SS is now 8-13 on the season and will play South Central on Thursday.
BROWNSTOWN/ST. ELMO VS. OKAW VALLEY
B/SE had no answers for Paige Robinson, who dropped 27 points, as Okaw Valley won 50-23. B/SE trailed 31-12 at the half and would never come back. B/SE was led by Deana Shelton who had 9 points. B/SE is now 11-8 on the season and will head to Altamont on Thursday.
EFFINGHAM PARK DISTRICT TUESDAY NIGHT MEN'S BASKETBALL
JANSEN SEEDS DEFEATED JANSEN'S HEATING AND AIR 63-57
CHICAGO DEFEATED AK CONSTRUCTION 102-39
DIETERICH BANK DEFEATED COUNTRY RHODES CATERING 65-64