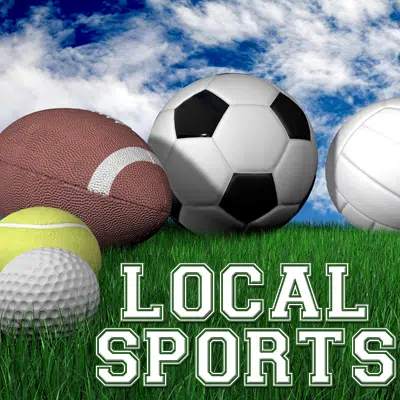 BOYS HIGH SCHOOL BASKETBALL
ALTAMONT VS. WOODLAWN
Altamont's Ryan Armstrong broke the Altamont High School scoring record in the 48-31 win over Woodlawn. Armstrong entered the game three points away from the record and got the record with a buzzer beater at the end of the first quarter. Armstrong lead Altamont with 19 points while Sam Childerson added 13 points. Altamont is now 9-8 on the season and will host Cowden-Herrick/Beecher City on January 17th.
GIRLS HIGH SCHOOL BASKETBALL
TEUTOPOLIS VS. BREESE CENTRAL
Teutopolis was able to defeat Breese Central for their 14th straight win 56-44. The Shoes led 15-13 after the first quarter and 30-21 at the half. Teutopolis led 48-33 after the third quarter and kept going. Jamie Sandschafer had 14 points to lead Teutopolis, Jolene Bueker had 11 points and Shelby Thompson added 10 points. Teutopolis is now 19-2 and will be in action next Saturday at the Highland Tournament.
ST. ANTHONY VS. FLORA
St. Anthony had the lead at the half 22-18 but couldn't hold on for the win against Flora 41-40. Flora were able to outscore St. Anthony 23-18 in the second half to get the win. However St. Anthony didn't give up the lead until 20 seconds left to play in the game. St. Anthony was led by Meg Richards and Olivia Clausius who each had 9 points. St. Anthony is now 12-8 on the season and will host Neoga on Thursday.
ALTAMONT VS. WOODLAWN
Altamont were able to come back against Woodlawn and get the 38-37 win. Altamont trailed 19-12 at the half but came out and scored 15 points in the third quarter. Leah Mayhaus had 12 points to lead Altamont and Keidron Duckwitz added 10 points. Altamont is 11-7 on the season and will head to Ramsey on Monday.
NEOGA VS. SULLIVAN
Neoga got a big night from Jaycie Roy to lead Altamont to a 57-46 win over Sullivan. Roy ended up with 33 points to lead Neoga to the win. Neoga trailed 25-18 at the half but cut the lead to 39-38 after three quarters. Neoga is now 14-6 on the season and will head to Pana on Monday.
CUMBERLAND VS. DECATUR LSA
Cumberland could never get going and fell to Decatur LSA 40-9. Cumberland never scored more than 4 points in a quarter. Cumberland was led by Destiny Williams who had 5 points. Cumberland is now 1-17 on the season and will host Okaw Valley on Monday.
HIGH SCHOOL WRESTLING
CUMBERLAND VS. ROBINSON
Cumberland opened the 2017 wrestling slate by going 4-0 at the Robinson Multi-Duels. Cumberland defeated Lawrenceville 43-40. Cumberland then defeated St. Joseph-Ogden 40-38. Cumberland next defeated Robinson 55-24. Finally Cumberland defeated Mt. Carmel 51-28. Cumberland will next host its own multi-duels event on Saturday morning.
MURDALE INVITATIONAL
Effingham placed two at the Murdale Invitational on Friday and Saturday. Brandon Marschewski went 4-1 at 145 pounds to finish third. Tanner Loy took seventh place at 182 pounds after going 1-2. Effingham will wrestle their final home match of the season Thursday against Fairfield.
EFFINGHAM PARK DISTRICT
FRIDAY NIGHT COED VOLLEYBALL
DIGGIN DOGS DEFEATED GENESIS AVIARIES 2-0
CELEBRATE IN STYLE DEFEATED LITTLE LAMBS DAY CARE 2-1
PING'S DEFEATED GABBY GOAT 2-0
GREEN CREEK DEFEATED DOUBLE D SIGNS 2-0
SUNDAY NIGHT MEN'S 35 AND OVER BASKETBALL
CROPLAN GENETICS DEFEATED SHERWIN WILLIAMS 93-42
TEAM BOHNHOFF DEFEATED JAY'S TREE SERVICE 87-72