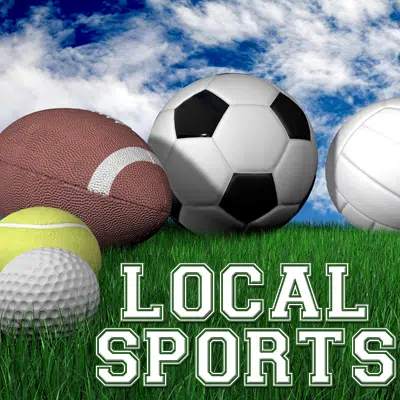 HIGH SCHOOL GIRLS BASKETBALL
EFFINGHAM VS. MATTOON
Effingham's perfect start to the season came to an end after a missed layup gave Mattoon the 46-45 win. Effingham drew within one with a Carsyn Fearday layup with 59 seconds left to make it 44-43. After Mattoon turned the ball over on a travel, Fearday got an offensive rebound and putback to give Effingham the 45-44 lead with just 17 seconds left. Effingham tried to pressure guard Avery Jackson but she found Sierra Thompson for a layup with 8 seconds left. Effingham had one last shot as Miranda Fox went coast to coast for a layup but it didn't fall and Effingham took their first loss of the season. Effingham was led by Fearday who had 18 and Fox who had 10 points. Mattoon was led by Thompson who had 18 and Jackson who had 15 points. The win improves Mattoon to 2-0 in Apollo Conference play. Effingham is now 7-1 on the year and 1-1 in Apollo Conference play. Effingham will next host Mt. Zion on Monday.
DIETERICH VS. NORTH CLAY
Dieterich fell to North Clay 47-37 after only scoring 7 points in the first half. Dieterich was down 27-7 after the first half but out scored North Clay 30-20 in the second half but it wasn't enough. Dieterich was led by Anna Shadle who had 13 points. North Clay was led by Taylor Jones who had 26 points. The loss drops Dieterich to 1-11 overall and 0-4 in the NTC. North Clay is 2-3 overall and 2-1 in the NTC. Dieterich is not in action until December 27th when they host their Christmas Tournament. North Clay next travel to Altamont on Monday.
RAMSEY VS. SOUTH CENTRAL
South Central used a balanced offense, which included three players in double figures, to get the 42-30 win against Ramsey. Abby Hahn led South Central with 12 points, while Deidre Hall and Alannah Sigrist each had 11 points. The win puts South Central at 2-6 as they will next host Woodlawn on Monday.
ST. ANTHONY VS. COWDEN-HERRICK/BEECHER CITY
CHBC kept it close thru the first half but couldn't overcome St. Anthony's defense and fell 55-35. St. Anthony was led by Abby Weis who had 13 points and Abbie Schmidt who had 10 points. CHBC was led by Jaelyn Robertson who scored 17 points. CHBC falls to 5-5 overall and 0-2 in the NTC. CHBC will next play at Ramsey on Monday. St. Anthony improves to 8-3 overall and 4-0 in the NTC. St. Anthony will host Teutopolis on Monday.
NEWTON VS. ROBINSON
Newton proved to be too much for Robinson as the Eagles won 63-26. Grace Hartrich led Newton in scoring with 21 points. Other Eagles who had big nights included Ariel Richards who had 14, Kaitlyn Cohorst who had 10, and Abby Frohning who had 9 points, 9 rebounds, and 8 steals. Newton is now 7-3 overall and 2-0 in the LIC. Newton host Red Hill on Monday.
ALTAMONT VS. OKAW VALLEY
Altamont was able to come from behind to get the win against Okaw Valley 43-37. Altamont trailed at the half 23-17, but outscored Okaw Valley 13-3 in the fourth quarter to get the win. Altamont was led by Leah Mayhaus who scored 10 points. Altamont is now 6-5 overall and will host North Clay on Monday.