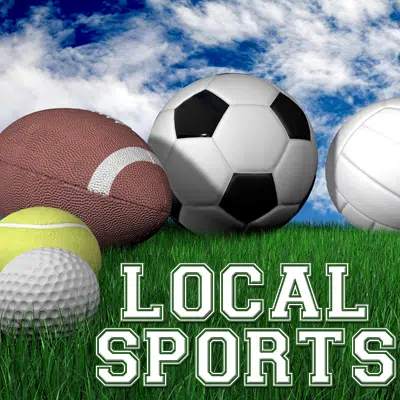 JR HIGH BOYS BASKETBALL
JASPER COUNTY VS. ROBINSON
In 8th grade basketball it was Robinson defeating Newton 37-28. Robinson was led by Shidler who scored 12 points and Austin who scored 9 points. Jasper County was led by Geier who scored 13 points. With the loss Jasper County falls to 0-9 on the season. In 7th grade action it was Jasper County getting the win 38-13. Jasper County was led by Meinhart and Koeble who each scored 8 points. Robinson was led by Roy and O'neal who each scored 4 points. The win improves Jasper County to 5-4 on the season. Both 7th and 8th grade teams will next head to Louisville on Thursday.
HIGH SCHOOL GIRLS BASKETBALL
SANDOVAL VS. SOUTH CENTRAL
South Central couldn't hold on for the win as Sandoval won 41-38. South Central led 32-27 after three quarter but was outscored by Sandoval 14-6 in the final quarter. Sandoval was led by Orrell and Garrison who each had 11 points. South Central was led by Hahn who scored 18 and Wilkins who had 10. The loss drops South Central to 0-4 on the season. South Central will next face Webber Township on Tuesday.
NEWTON VS. CHARLESTON
The Charleston offense was just too much for the Newton Eagles as they fell 63-37. Paige Swango led the Charleston offense with 22 points. Hop Griffin also contributed 17 points. Newton was led by Grace Hartrich who scored 14 points. Abby Frohning added 10 points and Ariel Richards added 7 points. Newton falls to 4-3 on the season. Newton will travel to Paris on Thursday to open LIC play.
ST. ANTHONY VS. CASEY-WESTFIELD
St. Anthony was able to defeat Casey-Westfield 32-27. St. Anthony was led by Clare McHugh who scored 8 points. Also scoring for St. Anthony were Olivia Clausius with 7 points, Abby Weis with 6 points, and Abbie Schmidt had 6 points. Weis had 3 assists, Clausius had four steals and 8 rebounds, and Schmidt had 4 steals as well. Casey was led by Cox who scored 12 points and Rigglemon who had 8 points. St. Anthony will next face Stew-Stras on Thursday.
HIGH SCHOOL BOYS BASKETBALL
NEOGA VS. CHBC
Neoga was able to defeat CHBC 58-49. Neoga was down 30-19 at the end of the first half but were able to come back to get the win. Neoga was led by Caleb Hill who had 25 points. Neoga also got scoring from Trevor Roy who had 7, Jackson Clark who had 11 points, and Clayton Butler who had 9 points. CHBC was led by Konner Blackerby who had 20, 13 of which was in the first half. CHBC also got 11 points from Cody Grove and 8 points from Aaron Nohren. Neoga is now 1-4 on the season and will host St. Elmo/Brownstown on Friday night.
ST. ELMO/BROWNSTOWN VS. SOUTH CENTRAL
South Central tried to come back but St. Elmo/Brownstown was too strong and got the 66-48 win on Tuesday. St. Elmo led by 28 with 6 minutes left in the game but South Central would come back to make it 66-48. St. Elmo was led by Landon Feezel who scored 19 points and had 15 rebounds. St. Elmo also got scoring from Isaac Maxey and Lewis Brown who each scored 14 points. Trent Geiler led South Central with 17 points. Logan Lotz also scored 13 points for South Central. St. Elmo/Brownstown is now 4-1 on the season and will head to Neoga on Friday. South Central is now 2-2 on the season and will host Odin on Friday.
DIETERICH VS. CISNE
Dieterich was able to get the win against Cisne to open their home season 59-42. Dieterich trailed 10-8 after the first quarter. However Dieterich was able to outscore Cisne 14-5 in the second quarter and never looked back. Ryan Radloff led Dieterich with 16 points. Callaway Campton had 10 points and Tyler Higgs scored 9 points. Cisne was led by Taylor who had 19 points. Cisne also got scoring Thomason who had 15 points. Dieterich is now 3-2 on the season and will host Windsor/Stew-Stras on Friday. That game can be heard on 105.5 and 100.5 Jack FM.
ST. ANTHONY VS. SULLIVAN
St. Anthony's defense stopped Sullivan after a 10 point first quarter to get the win 58-28. Sullivan was able to score 10 points in the first quarter but never again reached double digits in a quarter. St. Anthony was led by Drew Gibson who scored 16 points. St. Anthony also got scoring from Adam Levitt who scored 14 points and Alex Deters who scored 8 points. Sullivan was led by Farris who had 13 points. Sowers also added 6 points for Sullivan. St. Anthony is now 4-1 on the season and will head to Cowden Herrick/Beecher City next Tuesday.
HIGH SCHOOL WRESTLING
EFFINGHAM VS. ROBINSON
Effingham was able to defeat Robinson in wrestling 48-31. Effingham went 5-4 at the matchup. Effingham will next be at the Cumberland duels on December 3rd.