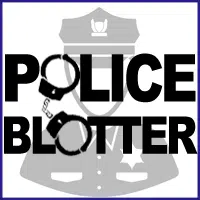 Effingham County Jail – November 17, 2016
33-year-old Aaron M Kaiser, of Beecher City, was arrested the Effingham County Sheriff's Office and charged with Driving While Licence Revoked. Bail of $150 was posted.
Effingham Police Department:
 CRASHES
November 16, 2016:
At 12:32 P.M. at the intersection of Fayette and 4th a vehicle driven by Richard W. Neu, 65, Beecher City, pulled into the path of and was struck by a vehicle driven by Laura K. Jeffries, 27, Effingham.  No injuries and no citations.
At 6:14 P.M. at 1702 W. Evergreen a semi driven by Katrina S. Stitt, 53, Los Angeles, CA, struck a semi driven by Bruce L. Tootle, 62, Duncanville, TX.  No injuries and no citations.